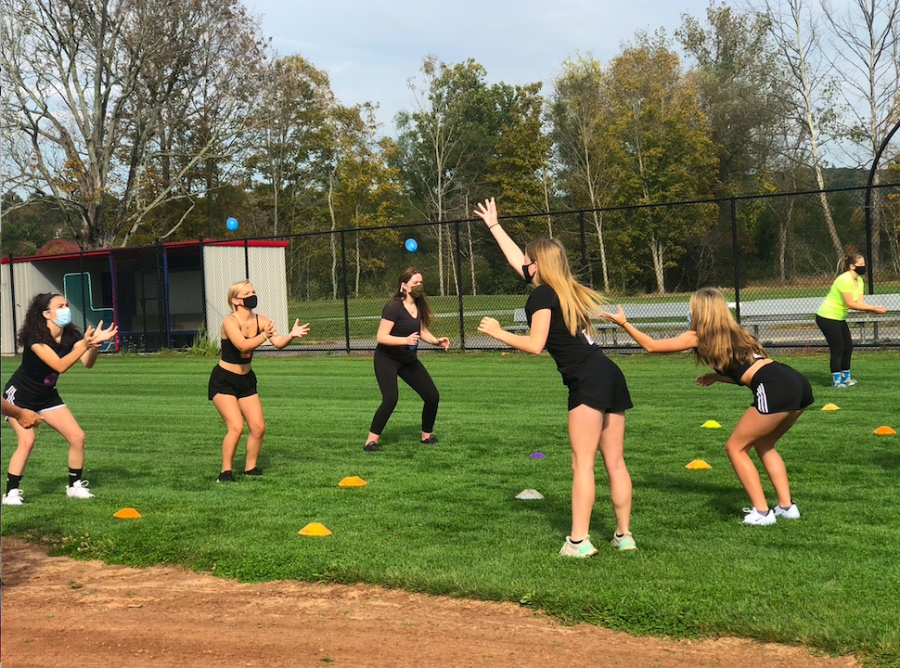 Lindiana Frangu
Despite the many pandemic-related cancellations of activities and events, the class of 2021 Senior Day, which brings a day of fresh air, smiles, and activity, was able to be held on October 7th, 2020. 
Senior Day, a historically outdoor event, occurred with new rules and regulations, like staying 6 feet apart and using hand sanitizer and disposable gloves if touching the same materials during activities. 
Activities consisted of volleyball, corn hole, water balloon toss, an obstacle course race, Pictionary, and Taboo. The Senior Class Council made sure to organize activities where students would have fun, but be safe at all times.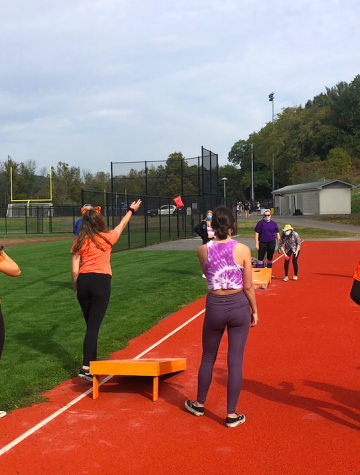 "I had asked Mrs. Sordi if (senior) field day was going to be possible this year. I think quite a few people thought I was crazy, and Mrs. Sordi said that it probably wouldn't be possible unless we were creative. Well, I was determined that we could do it, and with the help of Mrs. Pisano and your class officers, we were able to organize a fabulous day," said Laurenn Bertoglio, NHS math teacher and senior class council advisor. 
The reply from the student body was also very positive. Kellen Herman, a senior at NHS said, "I honestly thought it was going to be more indoors than it was, so I was pleasantly surprised. I had a lot of fun."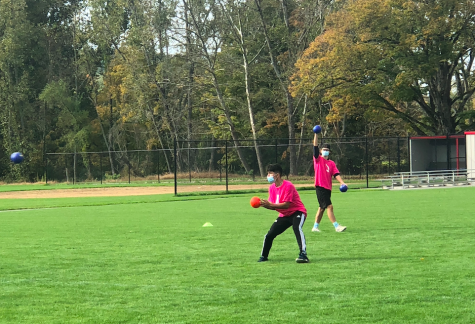 Students were very understanding and respected the new rules and regulations. "I felt like everyone that went just accepted that it's a different time that requires different rules, which allowed people to enjoy it for what it was," Herman said. "I had a really good time, especially since my team took home the (win)."
While many event approvals are still up in the air, teachers and administrators are keeping students in mind and want to make sure there are events and activities like Senior Day to make the 2020/2021 school year at Nonnewaug memorable.