Everyone Responsible for Preventing Brush Fires
WOODBURY — As a beautiful fall time of year is here, make sure to keep in mind the possibility of causing a brush fire. After all, Connecticut's current drought and falling leaves exacerbates the risk of sparking a fire.
Janet Morgan, who serves as Woodbury's fire chief and fire marshal, says the local community is fortunate that there haven't been many brush fires in recent years.
"Luckily here in Woodbury, the brush fires for us have really, dramatically dropped off," Morgan said, "and we are lucky to get maybe one or two small brush fires — small meaning we only lose four or five acres to each fire."
Morgan mentioned that it is important for the fire department to come up with at least three different plans before even getting to the scene, as the first plan does not always work, or they most likely will change the plan every five or so minutes as the circumstances change. Communication through radios or conversations is also a necessity in fighting the fires, Morgan said.
In fighting a brush fire, Morgan said that firefighters' first order of business is to push surrounding brush and leaves either out of the way or into the fire to get a fresh layer of dirt around the flames to prevent further spread. Firefighters then go around all of the borders and fight it from the outside in until they are 100% sure the fire is out. 
Morgan also mentioned some precautions to prevent brush fires from happening. Most of the time locally, she said, the start is because of "human carelessness," such as when cigarette butts are thrown out of a car window, and catches brush and leaves on the side of the road on fire.
"The side of the road is not your ashtray," Morgan said.
The other common reason for the fires happening is when people go to the woods or have a densely wooded yard in which hang out and have a fire, and they do not properly put out the fire all the way. Morgan said that a person must check to make sure that one can put his or her hand in the ashes (without hurting or burning oneself) to know that the fire is safely out.
Another way that is used more in the West for prevention of these fires is widespread irrigation systems, according to Tom DiMarco, Nonnewaug's landscaping teacher. He first saw these systems on a trip to the Los Angeles area.
"We were up on this hillside and I saw irrigation all installed on this hillside, which caught my attention," DiMarco said. "I ended up talking to someone, and they install all of these irrigation pipes and sprinkler heads all on the hillsides round L.A., so when they get to the dry seasons it keeps them wet enough to hopefully prevent the wildfires and brush fires from happening there."
California, as well as other states in the West, have endured an worse than usual outbreak of wildfires this year. These are lowering air quality and destroying the homes and lives of many people.
DiMarco, whose only previous encounter with a brush fire was seeing firefighters respond to one as a 6-year-old passenger in his mom's car, mentioned how Nonnewaug — more specifically the groundskeeping and landscape class, which does maintenance of our campus grounds — does not have a specific plan in the case of a brush fire on school rounds.
"It is not even something we really talk about because we are not in a danger area," DiMarco said.
However, he mentioned, since the grounds are well maintained with short grass and a lack of brush, the likelihood of a brush fire breaking out is low.
Leave a Comment
About the Contributor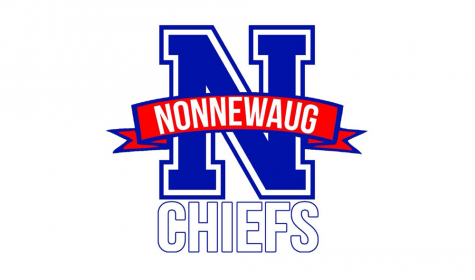 Raine Wood, Reporter
Raine Wood is a general-assignment reporter for the NHS Chief Advocate. Raine is a senior from Naugatuck. She writes music and plays around with photography, but her passion lies in writing and directing films. She hopes to become a photographer for the Chief Advocate and plans to pursue a career in filmmaking.