Clubs and Activities in the Era of COVID
Amidst the change and confusion of their new socially distanced school, administrators and students alike have been anxious to learn what this year has in store for Nonnewaug High School's various clubs and after-school activities. 
Many students rely on clubs as a way to socialize and explore their passions and interests, and the loss of these opportunities would be detrimental to a student body already trying to adapt to a new way of life. Fortunately, despite a slight delay, there are still a number of clubs and activities scheduled for the 2020-21 school year. 
The clubs that will be running are: Art Club, Unified Buddies, Drama (and Set Design), Envirothon, FBLA, FFA, Fishing Club, French Club, Guitar Club, Jazz Club, Leo Club, Literary Club, Multi Media Club, National Honor Society as well as the National Honor Societies for Art, English, Math, Social Studies, Science, and Tri-M, Robotics Club, SAT Math Prep, Spirit Club, String Quartet, Student Council, Wingman Club, Yearbook Club, and the Class Councils for each grade level. 
Those in charge of various clubs and activities at Nonnewaug are relieved to know what the future holds. Before a definite plan was announced, organizers had many concerns over what was to be expected this year. 
Early attempts to connect with members revealed that socially distant organization was difficult for everyone involved, and organizers anticipated a need to be flexible with their schedules. Those in charge of clubs also feared that many opportunities usually provided for their members would have to be canceled or changed if people couldn't properly social distance while participating. 
"Social distancing has forced my team and I to get creative when planning events," said Hannah Kostka, Nonnewaug student, and FFA Chapter Officer. "We've had to really be flexible with the constantly changing restrictions." 
Now that organizers have a more concrete idea of what they can expect, concern has shifted from accommodating each student to keeping students engaged and interested in extracurriculars. This hasn't been an easy task as of late, as many who were previously involved in clubs and activities have opted out this year. 
Some students are concerned with the safety of in-person meetings and will not join up unless all interaction is virtual. Others are feeling overwhelmed with hybrid learning and online work, and simply feel like they do not have time for after-school activities. Many teachers and organizers have been trying to navigate these obstacles both in and out of the classroom. 
"Teachers are making the most of the social distancing situation," said Ms. Genna Riggi, NHS art teacher and advisor for the yearbook club. "But the hardest obstacle is a lack of quality time with students, which in turn leads to a lack of communication and engagement."  
Though this school year certainly faced a confusing start, club advisers and administrators are hopeful that the inclusion of clubs will make it possible for more students to get involved in their school community, restoring some of the normalcy that many felt was lost last year.
Leave a Comment
About the Contributor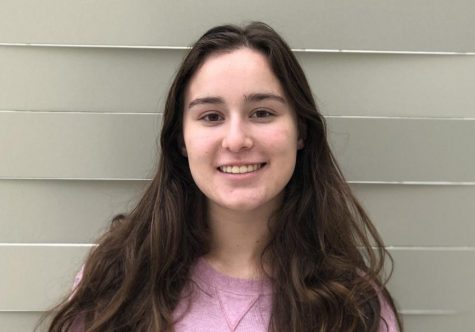 Gillian Brown, Clubs/Activities Editor
Gillian is a junior and second-year journalism student who is the clubs and activities editor of the NHS Chief Advocate. She has been writing on her own for years and considers it one of her passions. Gillian is a member of Nonnewaug's Drama Club and participates in the school's musical production every year. She is also a member of Wingman, serving as a peer advisor for incoming freshmen. She believes that writing for the Chief Advocate is one of the most interesting and rewarding opportunities offered at Nonnewaug, and she cannot wait to see how the website will grow and improve with the help of its new members and online platform.