Field Hockey Ends Season on Winning Note
WOODBURY — This year has flown by, and the field hockey season has come to an end.
The season ended before the Berkshire League tournament due to the spike in COVID-19 cases in the area. In an email sent to the Nonnewaug community Nov. 13, athletic director Declan Curtin noted that the "decision was made with consultation from the Pomperaug Health Board. The current Covid-19 metrics are not favorable for athletic participation. We would like to thank all who made this fall season a possibility."
Nonnewaug had an unpredictable season with a overall record of 3-8. The Chiefs won their last away game against Litchfield, 1-0 on Nov. 6. They also beat Wamogo, 1-0 on Oct. 1, and Litchfield, 2-0 on Oct. 13. 
"This was not our best performance as a team, but we have a lot of great players on our team who demonstrate their skills and dedication every day," junior Anna Culkin said. "I think that we had a lot of potential that we did not get to showcase. Overall, we have good players but we fell short."
Many players agreed that senior night was the most enjoyable memory they had during the season. The girls had an amazing time under the lights on their turf and were able to make the most out of what they were able to do under the COVID-19 requirements. 
Now that all fall sports are cancelled, the field hockey girls' chance to play in the BL championships was ripped away from them and they lost their last chance to show their full potential against the other teams.
"I think that it sucks that we can't keep playing, but in the grand scheme of things it is what is the safest for the community at this point," sophomore Jamie Page said. "We luckily had a full season, I see the championships as a bonus. We aren't missing out on too much. It could be a lot worse."
About the Contributor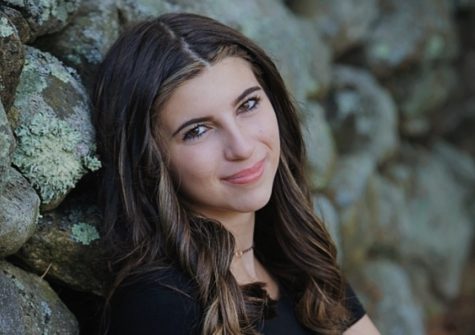 Amanda Taddeo, Sports Reporter
Amanda Taddeo is a sports reporter for the NHS Chief Advocate. She is a senior who covered the field hockey team during the fall season. Amanda is curious how the pandemic will change high school sports programs, and she's looking forward to writing about these changes. While playing volleyball in the midst of this pandemic, Amanda learned that it can be a difficult experience and she missed seeing her fans, friends, and family coming to games. With the new NHS Chief Advocate website and the help of all the reporters and editors, she hopes the organization can make it a little easier for everyone to read watch games this year.