Safety Measures Helped Hybrid Model Last More Than Two Months
WOODBURY — Nonnewaug High School will be forced to go back to remote learning for the entire school starting Nov. 18 after lasting more than two months in the hybrid model.
The change is due to a substantial number of staff members and students out due to COVID-19 quarantines, according to an email sent to Region 14 staff Nov. 12.
"We currently have 34 faculty, 88 students, and 2 bus drivers absent," Olzacki wrote in the email.
Region 14 will be in the fully remote learning model until at least Jan. 19, 2021. The hybrid model lasted more than two months thanks in part to plans administration installed to make school safe. 
Nonnewaug principal Pamela Sordi, assistant principal Taryn Fernandez, and dean of students Declan Curtin worked hard to make sure their students and staff have been as safe as possible.
"I think the actions that we have taken and the planning that we have done has contributed to a safer environment — a low-risk environment for the spread of COVID-19 and the planning that goes into this is non-stop and ever-evolving," Sordi said.
Sordi assured the community that learning opportunities will continue for students whether the district is in all-remote or hybrid models, but decisions about which model is safest requires district administrators to consider what's happening in the surrounding area.
"When it gets down to the local level, we have to make decisions based on our community," Sordi said. "No matter what the circumstance, students can access their education."
Kyle Brennan, a teacher at Nonnewaug who works with students daily, feels as though the administration's efforts helped keep open the school for longer than expected.
"Our administration at Nonnewaug and in Region 14 has done a terrific job keeping a safe and clean atmosphere from everything I've seen," Brennan said. "We've already made it further than I thought we would, to be honest. These couple of months have been valuable to get to know students face to face and establish relationships in case we had to go back home."
Brennan hopes for some brighter times ahead, noting that he hopes some breakthroughs in the medical field can make the sickness better for those whose contract COVID-19.
About the Writer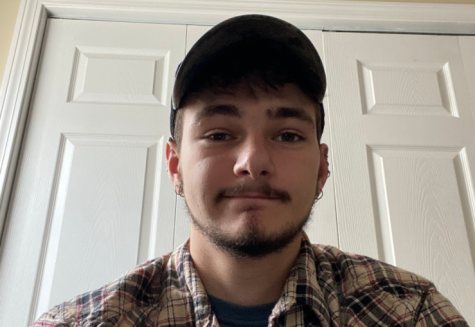 Rich Groben, Reporter
Rich Groben is a general-assignment reporter for the NHS Chief Advocate. Rich is a senior from Woodbury who is in the agriscience program and is currently taking vet science. He loves animals and mechanics, which help him work through writer's blocks by finding creative ways to work around a problem. Rich looks forward to this year of writing because of this. His goals for this class are to work to become the best at writing that he can be, learn how journalism works, and see how he can use it any way possible that will help him in the future.