Ag Teachers Lament Loss of Hands-On Learning Opportunities
WOODBURY — Distance learning poses a variety of challenges for the Woodbury FFA because Nonnewaug's agriscience program relies on a hands-on style of learning — after all, lots of kids come to Nonnewaug to learn and hone their skills of farming, animal care, mechanics and much more.
But with Nonnewaug currently engaged in fully remote learning, how has this impacted teachers with their plans to educate their students?
Teachers, especially in the ag department, are struggling to capture students' attention and interests.
"Teaching now has a lot of screen time. Spending time coming up with plans, lessons, and then teaching, I spend a lot of time staring at a computer screen," veterinary science teacher Michael Lavoie said. "Now, I have to find ways to make it interesting without seeing how everyone is reacting in real time. It is definitely harder to do."
Students are not getting the hands-on experience which the ag program revolves around. Technological issues, such as wireless internet going out or Chromebooks not working, only further complicates the challenge.
"When it comes to teaching online, it is hard when technological problems occur — students getting dropped from the meeting, having other issues," said Lavoie. "But not having the students here makes it more difficult than anything. My students are missing out on actually doing labs."
Teachers are struggling to adjust to the rapidly changing environment that they are dealing with just as much as students.
"It's been rough, but we are all surviving," said Lavoie.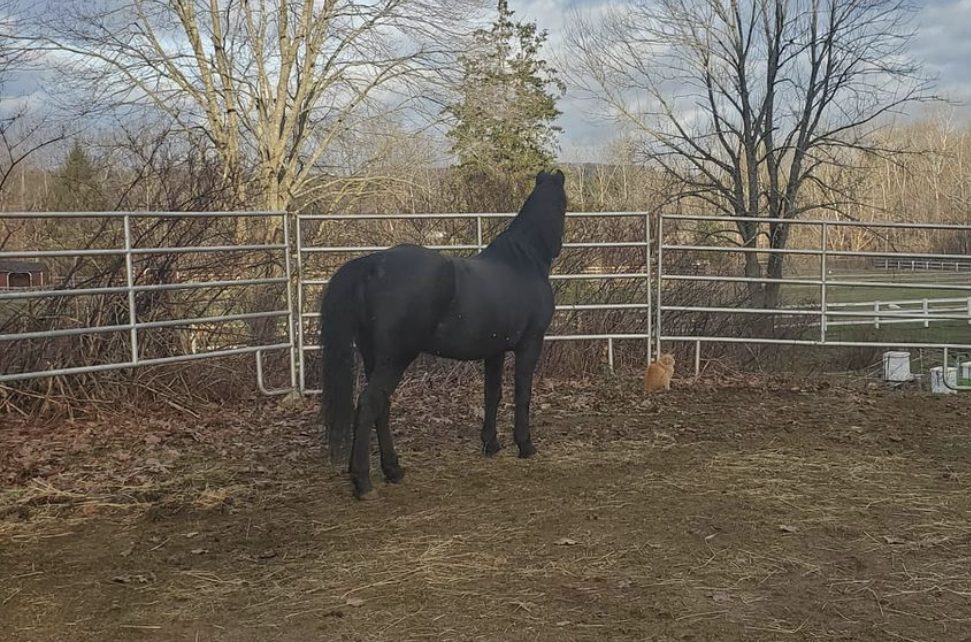 Earlier this year, juniors and seniors brought in personal projects to work on in the shop for their engineering class. However, being home, students are unable to continue their work on these projects, as they were left at school due to the jump to full distance learning.
"It's hard because of the lack of hands-on learning," said ag engineering teacher Andrew Zielinski.
Now, there are other ways to try and make up for that loss of interaction. This includes at-home personal projects where students have to log what they do. Students must also continue to work on their SAE, although the requirements have been reduced due to COVID-19.
For some, this change in learning is nothing new.
Junior Jorge Pagan Benitez hasn't noticed much of a difference for himself because he has been a remote student since the initial closing in March.
"They have not been affected," Benitez said.
But for most others, Jan. 19, 2021 is the day they are waiting for. That is the date that Region 14 is currently scheduled to return to hybrid learning.
Plus, due to the new management of snow days, school will not be affected by the weather during the pandemic as much as it usually is. Most snow days will be nothing short of a typical distance learning day, unless extreme weather threatens power outages, such as the Dec. 17 blizzard. Region 14 decided to make that day an old-fashioned snow day, and although school buildings remained closed Dec. 18, the district reopened for a fully remote day.
Whether there is class or not, some people will still enjoy the presence of falling snow on a school day. 
"I think no matter the age, everyone still has some excitement for a snow day," Zielinski said.