Bethlehem's Festival Cancellation Leaves Some With A Blue Christmas
BETHLEHEM — Every year, people gather on the green in Bethlehem for the annual Christmas festival. However, this year is different, as the festival, which was supposed to be held Dec. 3-4, was cancelled due to the coronavirus.
The virus also led the town to cancel the "Santa Made Me Do It" 5K race that otherwise would have been held Dec. 5.
This is not the first time that the pandemic has affected the town's traditions — the annual Bethlehem Fair was also cancelled in September as a result of the virus.
The United States is currently seeing a spike in COVID-19 cases, with approximately 200,000 new cases every day, and the country has surpassed 300,000 deaths.
"I'm disappointed it got cancelled; I was really looking forward to it," said Henry Church, a musician who was supposed to play at the festival. 
According to christmastownfestival.com, 2020 would have been the 39th anniversary of the town's first festival. 
"It kind of brings down my holiday spirit. You can still do a lot with family but you can't go places," freshman Caitlin Duda said. "It's annoying that the festival is cancelled, but it's understandable because it could save lives." 
To bring the spirit of the festival to the community, Nonnewaug's performing arts and video departments created a virtual version of the tree lighting, complete with musical performances.
About the Contributor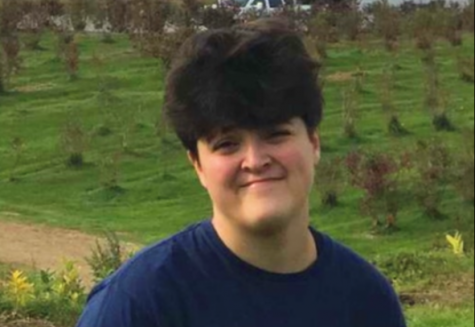 Izzy DiNunzio, Reporter
Izzy DiNunzio is a general-assignment reporter for the NHS Chief Advocate. Izzy lives in Woodbury and is freshman at Nonnewaug. When she graduates from Nonnewaug, she wants to go to Florida State University to become a cold-case detective. Izzy plays softball and is a fan of the New York Mets. She loves writing, and it's her favorite subject. Izzy's goal by the end of the year is to learn more about the news and be able to interview actual people about a criminal case -- she has always been interested in cold cases or ones that haven't been solved. When she is older, she wants to solve those types of cases and give families closure.