Students, AD Hope Winter Sports Will Happen
WOODBURY — Over the past few weeks, Nonnewaug High School has slowly reached to where we are now: a full online schedule until at least the middle of January. This is, of course, to try and combat the spread of COVID-19 due to the holiday season. But what does this mean for our student-athletes and coaches at Nonnewaug? 
Although Chiefs fans have already missed out on watching fall sports, some are still optimistic a winter sports season is still around the corner. But there is no one more upset about a delayed winter sports season than Nonnewaug seniors, including basketball player Jon Khazzaka.
"I feel like they blindsided us," Khazzaka said about the postponement of winter sports until at least Jan. 19, 2021, "but as long as they find a way to make it happen, I'll be appreciative."
Khazzaka, like other student-athletes, hopes that a season will happen but is still aware of rising COVID-19 cases. Nonnewaug athletic director Declan Curtin wants the decision on winter sports to be made in the favor of our students' safety.
Curtin sees the situation from all angles: a father of five, dean of students, athletic director, and fan.
"I'm a firm believer that any activity a child is involved in is important for well-being, but as a father we need to be careful with old folks and people who could be affected," Curtin said. "I feel like I need to be trustful in those who are professional in cases like these. I defer to the medical experts and their analysis on what is happening in our country."
It's safe to say most of our Nonnewaug Tribe is saddened that our students have had things like sports seasons and other activities taken away. It is a strange transition from last winter's spirited fans to this year, when students can't even attend games. 
So, will there be a winter sports season? Everyone will have to be patient, but the majority of the Nonnewaug community is crossing their fingers and hoping for the best.
About the Writer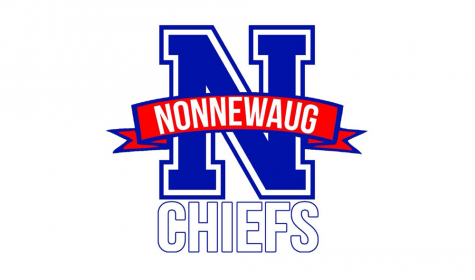 Sierra St. George, Reporter
Sierra St. George is a general-assignment reporter for the NHS Chief Advocate. As she entered her
senior year, she wanted to join journalism because it was interesting to be in a class that forced students to be involved in current news -- not just at Nonnewaug, but from all the towns that surround Woodbury. She also appreciates the opportunity to watch and report about the sports played at Nonnewaug that she's sure fans miss watching. Sierra is interested in majoring in nursing/pediatrics in college, so although she's not sure journalism is something she'd like to pursue once she graduates from Nonnewaug, writing will always be something she loves and she's so glad to do it while among friends.