Biden Inaugurated Peacefully Despite Threats
On Jan. 6, supporters of former President Donald Trump stormed the United States Capitol in Washington, D.C., on the day of the Electoral College vote count by Congress. The rioters were trying to prevent the confirmation of Joe Biden's presidential election victory. 
First, they breached police barriers, then vandalized, looted, and occupied the building for hours. Among all of this, there were five fatalities. Brian Sickick, a Capitol Police officer, was one of the fatalities. According to the New York Times, Sicknick was killed because he was "overpowered and beaten by rioters."
Nonnewaug freshman Adam Budrewicz said he hopes the riot was a one-time happening.
"I'm not really scared that something like what happened at the Capitol will happen again because I hope that there will be large amounts of security around federal buildings in the future," Budrewicz said. "But at the same time, I am really scared because that's the same thing everyone thought before the insurrection of the Capitol."
There was news that Trump supporters were planning armed protests the week of President Biden's inauguration. However, there were no protests at the Jan. 20 event. 
"I wasn't surprised that there were no protests. People finally realized they were being lied to and protesting isn't going to change the outcome of a fair election," added Budrewicz, noting that Trump had falsely claimed victory of the election multiple times. 
"I'm surprised no protests happened," freshman Isobel Rivera said. "Seeing what happened at the Capitol and all, I thought it was going to be worse."
Connecticut was among the states that prepared in case violent protests broke out before the inauguration.
"The Department of Emergency Services and Public Protection is working with federal partners to review intelligence and stay ahead of potential threats, and that DESPP is also in talks with the State Capitol Police to keep Connecticut safe," Gov. Ned Lamont's spokesperson, Max Reiss, told the Connecticut Mirror.
"The State of Connecticut stands ready to help ensure the peaceful transition of power and protect our democracy," Lamont also told the Connecticut Mirror.
The same preparations happened in California.
"Everybody is on … high alert in terms of making sure everyone is safe and protected," California Gov. Gavin Newsom said, according to NPR. "People's free speech can be advanced, but there's no violence."
On Jan. 14, more than 20,000 National Guard troops deployed to the Capitol. That is more than the number of troops in Iraq and Afghanistan. The same day, Trump was impeached again in the final days of his presidency, becoming the first president to ever be impeached twice. Ten Republican members of the House of Representatives joined the Democrats this time in supporting the article of impeachment, agreeing that Trump should be removed from office. 
If during February's impeachment trial two-thirds of the Senate decides that Trump is guilty of encouraging his supporters to storm the Capitol amid false claims of victory, then he may not be able to run for president again in 2024.
About the Writer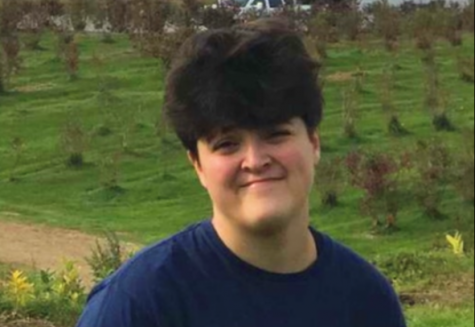 Izzy DiNunzio, Reporter
Izzy DiNunzio is a general-assignment reporter for the NHS Chief Advocate. Izzy lives in Woodbury and is freshman at Nonnewaug. When she graduates from Nonnewaug, she wants to go to Florida State University to become a cold-case detective. Izzy plays softball and is a fan of the New York Mets. She loves writing, and it's her favorite subject. Izzy's goal by the end of the year is to learn more about the news and be able to interview actual people about a criminal case -- she has always been interested in cold cases or ones that haven't been solved. When she is older, she wants to solve those types of cases and give families closure.