Entrepreneurship Class Inspires Students to Launch Businesses
WOODBURY — This winter, Nonnewaug students in entrepreneurship class were challenged with the task of creating a business pitch and presenting it in a "Shark Tank" simulated experience.
Students created their own business idea and went through the initial stages of opening a new business. Through this class, students pitched 17 business ideas, and some students plan to take their pitch to the next step and actually create their own business.
Some of these businesses were named Hype Plug, Sports Wagon, PureAir Filters, WePromote, The Pit, My Property, and Drive-in Concert.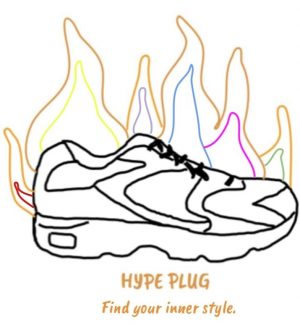 "Our business takes shoes and other clothing items and customizes them exactly to your liking," said sophomore Owen Vinciguerra, co-founder of Hype Plug. "We can paint, hydro-dip, print, sew embodiments, and more onto shoes, T-shirts, hoodies, and pants." 
Entrepreneurship class has given students the opportunity to focus on a hobby or passion of theirs and make it into a business. Students also learned what it takes to start a small business and how to present their pitch to investors.
"It was enjoyable. It took some hard work, but in the end, it was worth it," explained sophomore Max Wolff, co-founder of Sports Wagon. "It helps us understand how to build a business and what it will entail." 
"I better understand the process of how a business starts up and runs," said senior Ryan Tomkalski, founder of The Pit.
"There's a big push right now in entrepreneurship," teacher Devon Bares said. "Our economy is built on the backs of small businesses. … We teach reading, writing, math, [and] arithmetic, and we should be teaching business planning alongside all of that."

According to the Small Business Administration, in 2018 there were 30.2 million small businesses, making up 99% of all businesses in the United States and 47.5% of all U.S. employees. 
Our country depends on small-businesses employment that makes up nearly half of all employees in America. Without small businesses and entrepreneurs, the nation would lose jobs and its economic foundation.
The students of today are the employees and business owners of tomorrow. Since our country's future depends on entrepreneurs, there is no better time than the present to begin a entrepreneurial journey. 
"The earlier you start thinking about running your own business, the better," Bares said.