Chiefs Mask Disdain for Face Coverings to Play Sports
Owen Brown, Assistant Sports Editor
February 8, 2021
WOODBURY — As the CIAC has officially given the go-ahead for a winter high school sports season, athletes have begun their preparation to help their schools win championships.
However, in the midst of a pandemic, one of the major rule changes for this upcoming season requires all athletes, coaches, and personnel involved with winter sports to wear masks at all times. They must remain as distant from one another as possible to slow the spread of the coronavirus.
There are some concerns that wearing a mask during athletic activity can affect athletes. According to the Virginia Department of Health, wearing a mask during sports "could become a choking hazard or inadvertently impair vision and should not be worn."
However, according to the Mayo Clinic Health System, there are also upsides to wearing a mask. In addition to reducing the spread of the coronavirus, research has proven that an athlete's "heart rate, respiratory rate, blood pressure, oxygen level and time of exhaustion are not significantly affected by wearing a mask during moderate to strenuous aerobic physical activity."
Nonnewaug athletes are grateful for the opportunity to play their sports. Region 14 has condoned boys and girls basketball — the first games are set for Feb. 10 — as well as conditioning for indoor track, but students have mixed emotions about wearing masks.
Victoria Canonico, who was expecting to compete in her senior year of gymnastics until Region 14 decided to cancel that sport's season, was both physically and mentally prepared to wear a mask during practices and meets.
"Emotionally, wearing the masks has not affected me," said Canonico. "However, when I think about wearing one, it's hard to believe that this is our new reality."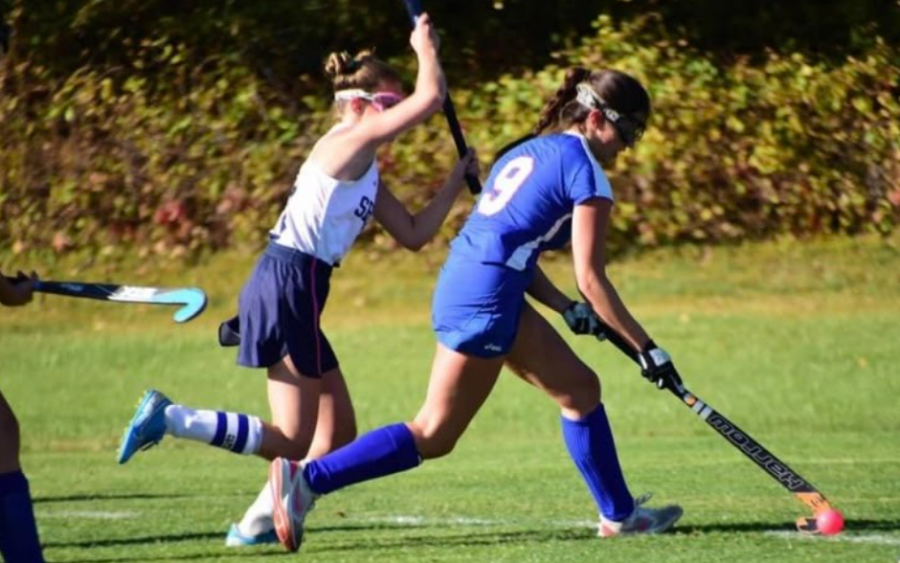 Ryan Tomkalski, a senior basketball player, dislikes mask wearing, but he's willing to wear it as it will allow him the opportunity to play.
"It can be frustrating at times," said Tomkalski, "but if we are able to have our season, we are willing to adapt."
Tomkalski also speaks on behalf of his teammates and athletes across the state. He feels that the ruling of wearing a mask while playing is one that "the majority of athletes aren't thrilled about."
Since the pandemic began, wearing masks during everyday life is not new. What is new, however, is having to wear the mask while actually playing in games.
For Canonico, playing field hockey in the fall prepared her for what was to come during her gymnastics season.
"During halftime or timeouts, we would have to go super quick for everyone to grab our masks and then meet as a team before it was time to get back and then meet as a team before it was time to get back on the field," Canonico said. "Wearing the masks after we had just finished playing would sometimes make it hard to breathe after just coming off the field."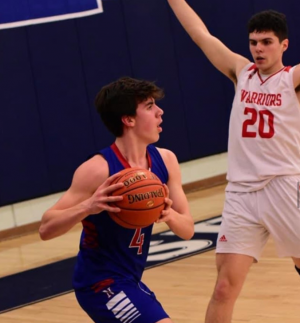 Each sport is different, but the one thing remains the same: preparation. For Tomkalski, the key to preparation for the basketball team is "conditioning more than normally and taking frequent mask breaks."
With the extra preparation, the goal remains for all Nonnewaug athletes to bring back championships and awards to the Tribe. Both Canonico and Tomkalski feel as though masks are not going to stop the Chiefs.
"I don't think wearing masks has affected the success of the team," said Canonico. "Playing field hockey made it feel as if everything was normal again. We were still very successful this season, masks or no masks, so we still would have had the same success."
"I believe (masks) will give us an edge over other teams," said Tomkalski, "as we will prepare ourselves and be in the best condition across the Berkshire League."
While the reaction to wearing masks is mixed, one thing is for certain — nothing is going to stop Nonnewaug's athletes. They want to play badly, and will do anything to have such opportunities.