National Honor Society Launches Digital Peer Tutoring Program
WOODBURY — During previous school years, Nonnewaug's National Honor Society members offered peer tutoring in the library media center for anyone interested. But due to COVID-19 restrictions, the group has been working on implementing a new digital way of peer tutoring to safely assist students.
National Honor Society members know that distance learning has been tough on many students.
"We are bringing as much attention to the program as possible due to the aspects of difficulty that has come alongside online learning," president Gabe Brochu said.
To respond those difficulties, National Honor Society member Liam Hubbard created a website for the peer tutoring program with features to help students. The website includes access to Google Classroom codes and Google Meet links, as well as the peer tutoring schedule, all on one page. There's also a resources page, which is divided by subject and class so students who didn't want to meet with a tutor could still have something to reference.
Hubbard used Google Sites to make the website and developed it with some ideas and concepts from others.
"I believe my role was to help from a more digital perspective through the website for this program," Hubbard stated.
The program created different Google Classrooms that are designated to a certain field of study. Whether the subject is English, science, math, foreign language, or anything relevant to school, there will be a place where a student looking for help can find it.
The National Honor Society offers whatever services a student may need. Whether it's strategies to help manage workload or guidance and revision of their work, the National Honor Society's members will be available to help them. 
Students interested in the program can contact science teacher Melissa Hodges, Brochu, Hubbard, or Mia Higgins for more information on how to access the program. Hubbard hopes plenty of students take advantage of the offerings.
"I think the program is beneficial because I believe it allows students to get the help they need without feeling nervous or stressed out about asking their teacher for help," Hubbard said. "I also think that it helps bring Nonnewaug students into a closer-knit community, where people aren't worried about being judged for needing extra help."
About the Contributor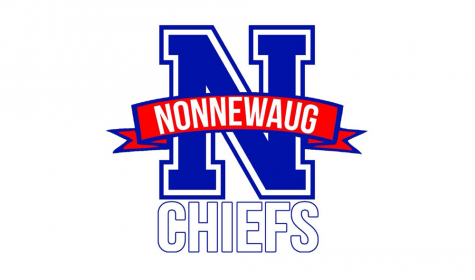 Mitchell Brooks, Reporter
Mitchell Brooks is a general-assignment reporter for the NHS Chief Advocate. He is currently a senior at Nonnewaug and has not had any past experience in journalism. Mitchell hopes to inform all students of events and happenings at Nonnewaug that he may not have heard of previously in hopes of helping everyone feel included in these future events. He wants to recognize things that aren't noticed very much. Mitchell grew up in the woods of the little town of Bethlehem with his two parents and four siblings (with a very hectic house at times). Despite that, he has grown up very family-oriented, and has always been a very social person, spending almost all his time out with friends and away from home. Mitchell hopes to utilize these communication skills he's practiced throughout his life with many people in the business field, and hopes to help others as much as he can in the future.