Sordi Confident In-Person Learning Here to Stay
Tyler Lavaway, Digital Editor and Academics Reporter
February 11, 2021
WOODBURY — Students across Region 14 went back to school full-time Jan. 19 for the first time since the initial shut down on March 10, 2020. 
Superintendent Joseph Olzacki announced Jan. 13 that all high school students would come back full-time. This announcement was an amendment to an earlier plan to bring students back in a hybrid learning style.
"Dr. Olzacki has been trying all along to meet the needs of all students — this means getting students back to school," Nonnewaug principal Pam Sordi said. "Together with district administrators, and with some flexibility with the use of time and space, we were able to come up with a way to get students back in school while still abiding by safety procedures and policies currently in place related to the COVID-19 pandemic."
Coming back to full in-person learning has always been the goal of the Region 14 staff.
"It is my opinion that students learn best from their teachers when they are in person," Sordi said. "Teachers are skilled at reading each student and being able to understand where they are with their individual learning. They can make adjustments or precisely address student needs to respond more efficiently and effectively when in person with them. In addition, many students themselves have made it very clear to me that learning in school is a better way to learn information and skills and it is more fun." 
Despite three positive COVID-19 cases among students that forced a temporary return to all-remote learning Jan. 28-29, Sordi remains confident that this plan can sustain itself through the school year.
"Based on the respect our students showed in the fall for the safety protocols, I know our students will do what they have to in order to  remain safe in our school environment," Sordi said. "So for what is in our control, we will do it well. That being said, yes, I am hopeful we can sustain this model throughout the school year."
About the Contributor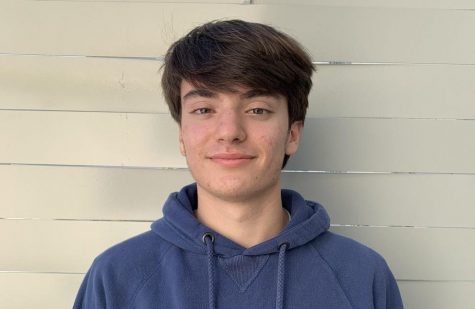 Tyler Lavaway, Digital Editor and Academics Reporter
Tyler Lavaway is the digital editor and an academics reporter for the NHS Chief Advocate. Tyler is a senior and is in his first year with the Chief Advocate. He reports stories as they pertain to the academic scene here at Nonnewaug and also updates the look and content of the website. Tyler is involved in multiple extracurricular activities, including the robotics team, the Math and National Honor Societies, and the Future Business Leaders of America club. Tyler holds an interest in computer programming, which is why he loves working on the website.