Khazzaka Reaches 1,000-Point Milestone During Seniors' Final Week
WOODBURY — The Nonnewaug boys basketball team defeated Housatonic, 69-32, March 9 as the team celebrated its senior night in style. 
Senior night had the upperclassmen confident. Cosmo Lovig, Ryan Tomkalski, Hunter Miller, Meteku Ceisielski, and Jon Khazzaka started the first quarter in honor of their last year playing. 
Khazzaka made his first 3-pointer within the first two minutes of the first quarter and continued to contribute to the 10-point lead until the quarter was over. 
For Khazzaka, the fans, who were allowed to attend games in limited numbers a few weeks ago, influence the way he plays.
"Whenever they are present, it makes me want to play better," he said.
Tomkalski agreed.
"Senior night was not like other years' senior nights," Tomkalski said. "Even though there was a small crowd, we could still feel their energy." 
By halftime, the Chiefs were up by 20 as substitutes Brendan Burke and Ben Conti had gotten called in. The Chiefs' lead continued to climb throughout the second half.
Khazzaka finished the Housy game with a season-high 40 points, setting him further along on the path to 1,000 career points. Burke added nine points, while Aiden Colby and Ben Stewart had six apiece.
"I kept seeing the ball go in the hoop since the first quarter, and after that I just kept getting hotter," said Khazzaka.
The senior reached the milestone with a 26-point effort March 10 in a 69-49 win over Gilbert.
The Chiefs stayed close to the Yellowjackets in the first half of the game with an 18-18 tie. By the end of the third quarter, Conti had 16 points to his name with Khazzaka just behind him with 14. 
Within the last three minutes of the game, Tomkalski passed to Khazzaka, who cut left between two Gilbert defenders only to shoot right over their heads, scoring his 1,000th point.
View this post on Instagram
Khazzaka is the first Nonnewaug player in five years to reach 1,000 career points. The Chiefs celebrated Khazzaka's achievement.
"Jon is amazing at what he does — that's no secret — but senior night with his family and friends watching definitely brought out the best in him," said Lovig, one of Khazzaka's oldest friends. 
Khazzaka shared that praise with the rest of his teammates.
"They most definitely contributed to the player I am today," Khazzaka said. "Without them, I would be nowhere near where I am right now."
This pandemic-shortened basketball season stirred a range of emotions in Khazzaka and his teammates. Khazzaka went from thinking he wouldn't even have a senior season to reaching his longtime goal of scoring 1,000 career points.
"At the beginning of the year I thought that I would not have a senior night or a season at all," said Khazzaka, whose team will finish the regular season March 12 at Wamogo before the Berkshire League tournament, "and I felt really well knowing that my last year ended the right way."
About the Contributors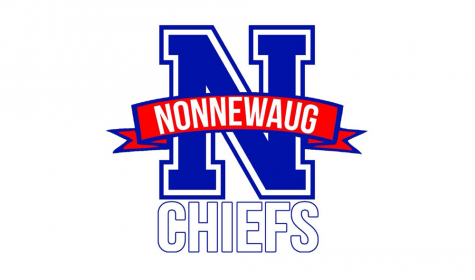 Sierra St. George, Reporter
Sierra St. George is a general-assignment reporter for the NHS Chief Advocate. As she entered her
senior year, she wanted to join journalism because it was interesting to be in a class that forced students to be involved in current news -- not just at Nonnewaug, but from all the towns that surround Woodbury. She also appreciates the opportunity to watch and report about the sports played at Nonnewaug that she's sure fans miss watching. Sierra is interested in majoring in nursing/pediatrics in college, so although she's not sure journalism is something she'd like to pursue once she graduates from Nonnewaug, writing will always be something she loves and she's so glad to do it while among friends.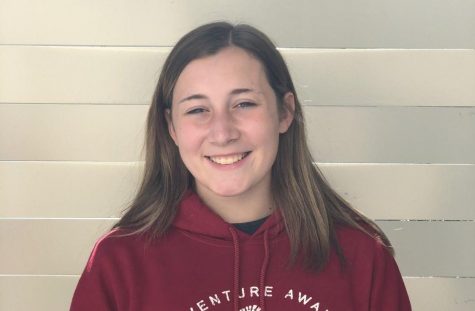 Annalise Rupe, Sports Editor
Annalise Rupe is the sports editor of the NHS Chief Advocate. She is a senior and a second-year member of the journalism program, having served as a sports reporter last year. Annalise considers being named sports editor a major honor because she is a huge sports fan. She loves being able to follow Nonnewaug sports and produce information about them. Annalise is also a four-year member of the Chiefs volleyball team and served as co-captain with Samantha Thompson under coach Martin Malaspina. Whenever she is not playing a sport, she loves going to games and cheering on the Chiefs. Roll Tribe!