Declan Curtin: Family Man with Irish Roots, "Pillar" at Nonnewaug
WOODBURY– Declan Curtin arrived at Nonnewaug to fill the Dean of Students and Athletic Director position in 2018.
He moved from Ireland to America in first grade. While he was in first grade, he was assigned to complete a project about his family. While young Curtin was completing his research, he found a book about his father's hometown in Ireland. 
"I went to the local library and checked out the book, My Village in Ireland. I brought it home and my dad was stunned," stated Curtin. 
His father and family grew up in a small, but amazing village along the Atlantic Coast of Ireland. They had no electricity and no photographs of their childhood. This book gave them that. 
"It was a book about my entire family.  My family never knew that this piece of literature existed," he said. Curtin carries a copy of this book in his office.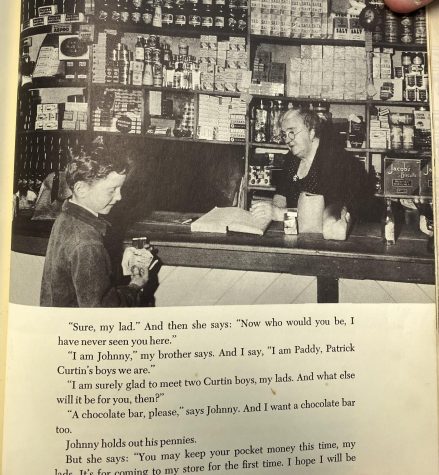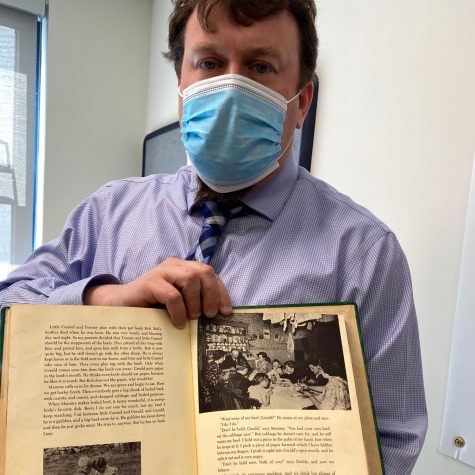 Aside from his family in Ireland, Curtin is a family man with five sons. His children, who he is very proud of, are a big part of his life and helped prepare him for his position as a sports director. All of them participate in athletics and attend multiple Nonnewaug sports games to cheer on the Chiefs.
Curtin attended Fairfield University, where he played soccer for four years on an athletic scholarship. He majored in history and education. While in college, Curtin met his wife, with whom he shares his passion for teaching and country music. 
Curtin has more family located in Montana. One of his family members holds a country music festival in Montana. It's called the "Red Ants Pants Music Festival". In previous years, the lineup for this festival has included musicians such as Lyle Lovett, Billy Joe Shaver, and Valerie June.
With hopes of this year's festival being allowed to play, the lineup for 2021 is being announced in April.
"Her pants company uses the festival to bring folks together and to market her company," said Curtin. The festival is part of the nonprofit arm of Red Ants Pants, which is "dedicated to women's leadership, working family farms and ranches, and rural communities," according to the website.
"Her story is a great one," he said. "Information on the site can explain what the festival is all about."
Besides the consistent involvement in Nonnewaug school sports, Curtin is a mentor and role model to students and staff at NHS. 
Curtin is someone who bonds with students, and he was particularly disappointed when the pandemic closed down in-person school last year. 
"People need people," he said. "I want to see people's faces and to know that all of those that I care about are looking forward to a bright future."