MINI-DOC: How Did Fan Limitations Affect Basketball?
WOODBURY — Nothing was the same last winter thanks to the COVID-19 pandemic. Classes met virtually, families skipped holiday traditions, and basketball players played in front of silence.
For the majority of the winter season — which was shortened to just two months in high school and played under constant threats of postponements in college and the NBA — basketball just wasn't the same. COVID-19 precautions dictated that if the games were to go on, there could be few — or no — fans on hand to watch. That meant the usually raucous atmospheres in gyms at Nonnewaug and UConn, for example, were eerily quiet.
Those involved with basketball at Nonnewaug and UConn described how different it was playing a season during a pandemic.
About the Contributor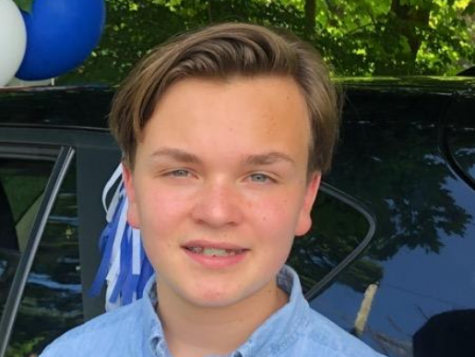 Carson Buck, Reporter
Carson Buck is a general-assignment reporter for the NHS Chief Advocate. He is a freshman from Woodbury who is interested in sports and athletics. He also has a dog named Shadow. Carson joined this journalism class because it sounded interesting and he thought it would be a great experience for a freshman at NHS. His previous writing experience has included sports opinion essays. Carson looks forward to the opportunity to work on sportswriting, which is one of the things he wants to do when done with college.