Students Say SAEs Provide Money, Valuable Career Experience and Work Ethic
WOODBURY — Nonnewaug's vocational agriscience program offers a wide variety of hands-on and work opportunities for students, both during the school day and beyond. 
Every student in the vo-ag program is required to work a minimum of 200 hours a year working for an agriscience-related business. The work requirements are part of the program's Supervised Agricultural Experience, or SAE for short. Veterinary science, dairy farming, or starting and running a business counts towards those 200 hours.
Franco Pannofino, a senior at Nonnewaug, started Fino's Landscaping as a sophomore. Since that time, he has expanded to mowing and maintaining 40-plus accounts. Pannofino stated in an interview: "Running a business isn't easy. There are many challenges that come with owning a business. I have learned how to work with the customer on jobs and managing the books for my business." 
Being forced to work during the summers has taught the vo-ag students to have a good work ethic. Students also gain valuable experience for future career endeavors.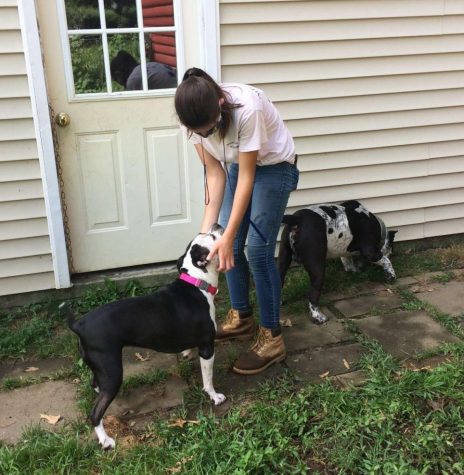 Many students who graduate from the vo-ag program go into an agriculture-related field post-graduation. Some kids attend college, go right into the workforce, or start their own company. 
Meghan Kostka, a senior at Nonnewaug, has been in the ag program for all four years of high school. "I do think it is important because it gives you job experience and prepares you for your future career," Kostka said.
Kostka's SAE is at Ansonia Silver Hill Pet Resort. She plans to attend the University of Findlay in Ohio to study animal science.
NHS agriscience teacher Jennifer Jedd is the department chair and SAE coordinator of the agriscience program. During the early spring, she is in contact with local ag-related businesses and companies to open opportunities for students. She also manages all of the state paperwork for the students' SAE requirements. 
"We do a survey of students five years after they graduate from the ag program, and a consistent response is that their SAE was one of the most beneficial aspects of their high school career because of the job references, the experience in the field, and especially learning how to work and develop soft skills such as organization, time management, and customer service," Jedd stated. 
Students say the SAEs are extremely beneficial. Many students just enjoy the money, while others appreciate their experiences in the workforce or opportunity to start and grow a business.
About the Writer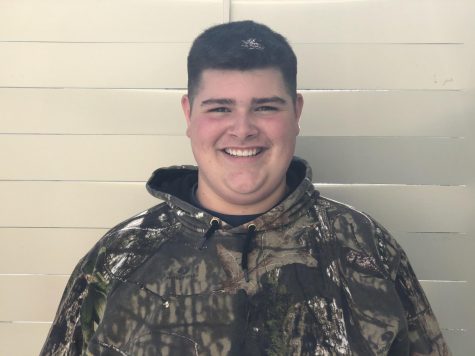 Charlie Stock, Ag/FFA Reporter
Charlie Stock is an agriscience/FFA reporter for the NHS Chief Advocate. He is a junior at Nonnewaug who is actively involved in FFA and has competed in many events. He was a sophomore officer in 2019, and he also serves as the Nonnewaug 4-H Club treasurer. Outside of school, he has two dogs named Jax, an English setter, and Ruby, a black lab. He spends his free time working at Ace Hardware in Woodbury or Paynes Landscaping, and hanging out with friends. He also loves taking his dog on long road trips with no destination in mind.