The Mystery of the Dead Animal on the Sports Fields
WOODBURY — Recently, there has been some discussion at Nonnewaug about the mysterious animal that has appeared on the new sports fields. The animal, eerily motionless, has made a regular appearance on the fields this year, and no one seemed to know what it was or why it was there. 
"Honestly, before I remembered something about the animal, I thought [Declan] Curtin [NHS dean of students and athletic director] was playing an April Fools' joke," said Patrick DiSarro, a local community member and parent, building committee member, and school webmaster.
The truth might be a surprise to some.
"The animal is a taxidermy fox, which was roadkill," said agriscience teacher George Lyman. "Kevin Rodgers [with Region 14's Maintenance and Grounds Department] got from my conservation class," said Lyman.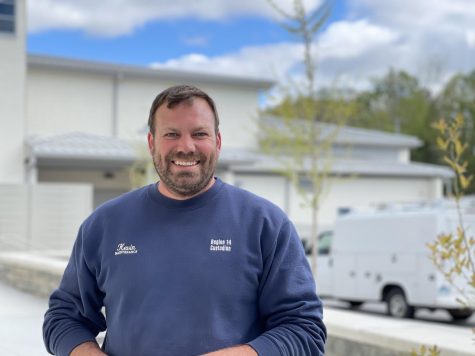 Rodgers had the idea to use the taxidermy animal as a deterrent against field-damaging geese.
"The fox is a predator that is used to scare geese and to keep them from pooping on our fields," said Rodgers. 
Adult geese can poop between one to three pounds of excrement per day. In addition to being messy, goose poop can host various bacteria and viruses. 
Adult geese are also voracious eaters, consuming as much as four pounds of grass per day, according to news reports from the Associated Press. 
Hungry geese could mean big trouble for the new sports fields at Nonnewaug. With this in mind, Rodgers set out to keep the prolific poopers off the grounds. 
He was inspired by a fake coyote he saw used by another town as a deterrent. He did note, however, that geese had landed on the coyote because it was never moved. In order to avoid this issue, "the animal should be moved every once in a while because the geese will get used to it being there," said Rodgers.  
According to sources within the maintenance department, Rodgers' idea was a success and worked well at keeping the new grass safe and fields clean.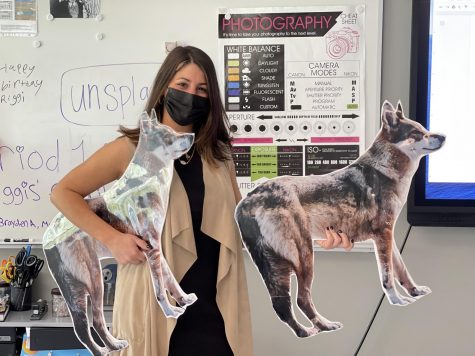 It was recently discovered that originally Genna Riggi, an art teacher at Nonnewaug, was asked to make cut-out coyotes to solve the problem of goose poop on the fields. Unfortunately, according to Riggi, "As soon as they were ready for the field, the taxidermy fox was offered, and my coyotes were put on the back burner. I still have them here with me; they are named as the classroom coyotes now."
Riggi believes that the paper coyotes she made could have worked, too.
"In my opinion," she said, "I think that the paper coyotes were more friendly than the taxidermy. I did hear that the taxidermy fox has scared people away."