Bethlehem American Legion Hosts Flag Day Ceremony June 14th
BETHLEHEM — Many Americans wonder what's the proper way to dispose of an aged flag, but few would ever consider the process of cremating a retired flag. 
While this method of disposal may be questioned, there are also rules in owning the American flag that may not be well known, such as: to never let it touch the ground, never carry it flat or horizontally, never display it in a place where it will get torn or damaged in any way, and never wear the flag. 
Some people may be confused by the proper way to retire the flag, and the cremation method of disposal may come off as disrespectful. In reality, cremation or a ceremonial burning shows respect towards those who served our country and the purpose of the flag.
People hang their flag outside of their homes and businesses as a sign of respect and honor. This day is known as Flag Day, which occurs every June 14th. The holiday observes the date in 1777 when the United States approved the design for its first national flag. Flag Day commemorates the adoption of the stars and stripes as the national flag.
On Monday, June 14, 2021, there will be a burning of the flag ceremony held at 6pm at the Bethlehem American Legion post #146 in Bethlehem, CT. Show your support for the men and women who risk and have risked their lives to protect ours and our country's freedom by attending this honorable ceremony.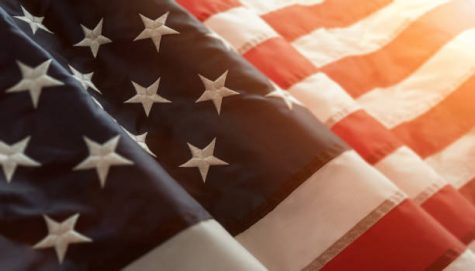 About the Writer: I have been producing a project called "Too Little Not Too Late" to raise awareness for the disrespect Vietnam veterans experienced when they came home from the war. The Bethlehem American Legion has been holding a Flag Day ceremony for several years. My goal is to raise awareness for the local ceremony and to encourage others to show their support to these veterans and the other veterans at the Legion.