Fashion is Back and Better Than Ever: Here is what the Students of Nonnewaug Have to Say
The world of fashion in 2021 has grown and evolved in so many ways. From 90's fashion making a noticeable comeback, to New York Fashion Week surprising us all, this has been quite a year. Runways and fashion magazines are used to inspire us the most when we look for outfits to wear or buy. 
Today, social media influencers have impacted the fashion industry more than ever. This year, there have been so many different styles and trends that we have seen celebrities and people all over the world wear. Some of these trends include hoodies under blazers, platform Doc Martens, loafers, goth and academia clothing. Y2K fashion is also making a strong comeback. Lots of trends come with lots of opinions; here is what the students of Nonnewaug have to say.
"The fashion world is a place where no one really cares about what other people think, that makes it easy to be yourself and express your feelings in your outfit. It really has the ability to change and shape lives by forming a personal connection to us all," said Ava Witte, junior.
At the start of a new school year, students show off their best looks. "I've seen a lot of baggy clothing, a lot of baggy jeans and oversized sweatshirts. Streetwear has also been very popular. I've also seen a lot of cute cardigans paired with a crop top and baggy jeans. I have also noticed more people wearing skirts this year. Converse seem to be very popular, along with Doc Martens," said Emily Crawford, junior at Nonnewaug.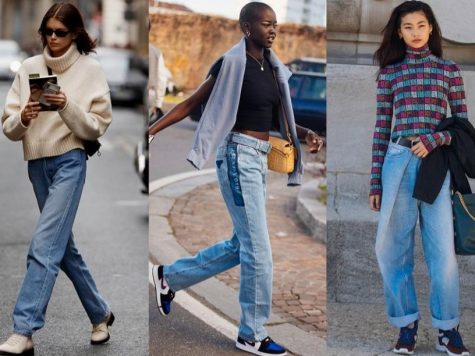 "I would describe my style as classic. I try to keep up with the newest trends that I see social media influences wear. Some of my favorite influencers to be inspired by are Lily Chee, Mackenzie Ziegler, and Emma Chamberlain. One new trend for fall that I can't wait to wear are wide leg jeans and crop tops with a flannel," said  Lux Calo.
As 2021 comes to an end, students reflect on their favorite trends. "My favorite fashion trend of 2021 is baggy jeans and vintage clothing. I really like second hand clothes and thrifting because it not only allows for more older looks, but it is an ethical way to shop. I also love the fit of baggy jeans, which I am able to thrift a lot," said Becca Varnum, junior.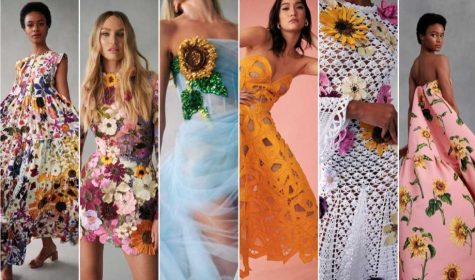 New York Fashion Week is one of the best events of the year.  Students were especially excited to tell the Chief Advocate about their favorite show from the week. "My favorite designers out of those were probably Oscar de la Renta and Danielle Frankel. Danielle Frankel's use of old age gowns is beautiful in my opinion. I love that versatile look that Oscar de la Renta creates. I also love that there were aspects of the pandemic tied in with the looks, such as knitted, relaxed material that were popular during our time at home. The idea of taking something that is associated with the horrific events of the pandemic and making it something creative and beautiful is something that stood out to me in New York Fashion Week," said Emily Crawford. 
A lot of young adults see fashion as a way to express themselves. A person owns fashion, it makes them who they are. 2021 was a year where a lot of young adults found themselves through pieces of clothing. Finding personal style helps teens feel comfortable with themselves. Self confidence isn't always easy, but finding the right clothes for yourself is something so small and it can make you feel so great about yourself.