No Boring Nails: Nail Trends Takeover Nonnewaug
WOODBURY — New trends come and go every day, but nail design trends seem like they are here to stay. Manicures have been popular for as long as people can remember, but within the past year or so the colors and patterns have gotten increasingly more intricate. 
Of course social media has played a huge role in nail designs; influencers post photos and videos of their nails on platforms like TikTok and Pinterest which their followers can use as reference photos the next time they get their nails done.
Paige Brandt, senior at Nonnewaug, has been going to Watercolor Nails & Spa in Southbury for almost a year.
"I pick the designs by scrolling through Pinterest for hours," said Brandt.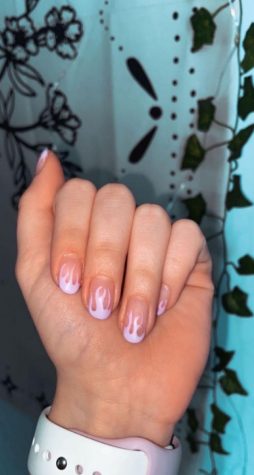 People might think that nail designs can get boring or overused, but there really is an endless amount of creative minds coming up with new nail art.
"I usually get inspiration from pictures online, but I always make every set my own by adding something else or doing a slightly different pattern," said Sabrina Tevolini, senior at Nonnewaug.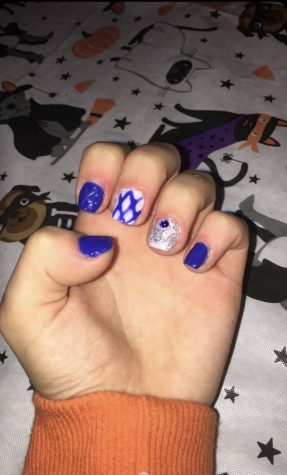 Tevolini has been doing nails for almost a year.
"I started doing nails because I've always been a nail biter, but I wanted to get my act together and have nice looking hands," she said, "Getting nails done can get very expensive so I decided to try doing them myself."
Nail art has become a popular way of self expression.
"I like getting nail art because it spices up my everyday look. I think it's so fun having my nails painted and I always get compliments," said Brandt.