Travel vs. High School Sports: A Synergy of Competition and Camaraderie
WOODBURY — "Nothing is better than representing your school," said Toby Denman, Nonnewaug's boys soccer and assistant girls basketball coach.
As a coach of two varsity sports at Nonnewaug, Denman has seen his fair share of travel players and he personally competed at a high level, starring at East Hampton High School prior to playing college baseball at RPI. 
There are many athletes at Nonnewaug who play travel sports outside of their school sports season, and the extra training has improved the quality of the Chiefs' teams.
Athletic director Declan Curtin agrees.
"If they need to [go] outside [Nonnewaug athletics] to become a better player," Curtin said. "I hope they come back here to use those skills and benefit Nonnewaug. I fully support those going to travel and increasing their skills."
Travel teams pull athletes from a variety of sports.
Brett Davino, junior and member of Baseball U, prefers both aspects of high school and travel.
"I get to go out and represent my town with the kids I grew up with," Davino said. "It gives us a reason to work hard and bring attention to baseball at Nonnewaug."
The middle infielder has also recently committed to play at the University of Connecticut, crediting it to the opportunities from travel.
"I enjoy being able to travel the country and explore new places and while doing that I got to prove myself as a player," Davino said. "The opportunities that are given through a good travel ball program are better, but the bond we have in high school is so strong. At Nonnewaug, we are family and we'll fight for each other any day."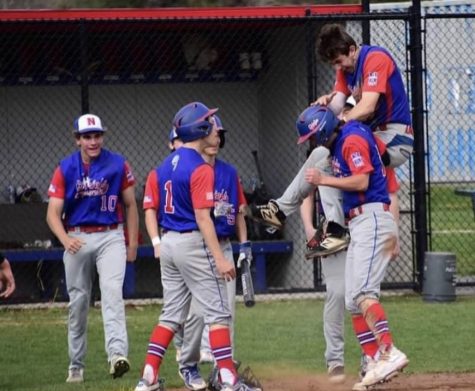 Curtin himself agrees with Davino on the family aspect of Nonnewaug sports.
"For someone who played travel sports, I understand the value," Curtin said. "I think nothing beats playing for your hometown and I take pride in Nonnewaug athletics to come together and play as one to connect to the school and the greater Region 14 community. The lessons are valuable to be with the kids they grew up with."
Depending the sport, the level of play can be drastically different when comparing travel to high school competition. Some athletes prefer the less-intense high school season so they can enjoy the sport with their friends instead of the higher-level pressure associated with travel teams. 
Madi Dannenhoffer, junior, has played on various AAU basketball teams over the years.
"I prefer the school season over AAU because of the team aspect and family atmosphere we create," she said. 
The forward has no trouble transitioning between high school and AAU seasons.
"I look forward to developing my skill on the offseason and look forward to competing with my team here [at Nonnewaug]," Dannenhoffer said. 
Coaches of high school sports will see all different levels of athletes on a team. Denman says it is sometimes hard to coach travel players.
"Sometimes it is [difficult] because some are more competitive [while] some are not," Denman said. "For the vast majority, they just enjoy playing and are receptive to coaching because we have really good kids here. On occasion, some think they are taking the right advice because they are paying for [advice from travel coaches]; the best advice is free advice." 
This isn't the case for all athletes coming from travel teams. Alaina Edmonds, senior and member of CT Juniors Volleyball, appreciates the high school season more than travel for many reasons.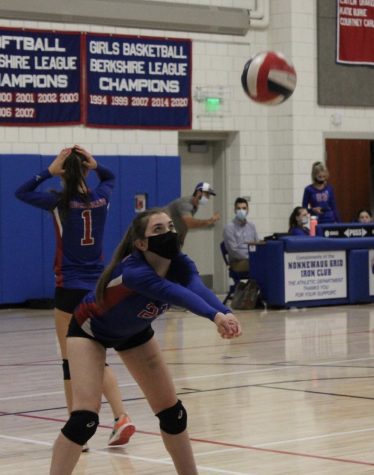 The middle hitter claims the high school season is better.
"[The high school season] is more competitive and I've grown up with the people on the team, and I also have a better relationship with the coaches," Edmonds said. "They understand my strengths and weaknesses better."
She attributes her good relationship with her coaches to the family atmosphere that has been cited by Curtin, Davino and Dannenhoffer. 
However, for some athletes, the same feeling isn't there. Devon Zapatka, a sophomore and member of Ajax Premier Soccer, prefers travel soccer and higher-level competition.
"It is sometimes difficult to transfer from premier to high school because the [level of] play from premier is usually a lot higher than high school, especially now that I am going into higher grades," said Zapatka. 
Davino agrees.
"The transition isn't too hard, [but] the level of play can definitely be different," Davino said. "Hitting a baseball is one of the hardest things to do in sports. Any way you look at it, it's going to be challenging." 
Regardless, the different seasons for any sport have their differences. The balance between high school and travel sports allows for athletes to enjoy the school season and have a more relaxed environment for a few months in between the fast-paced and intense travel schedules.