Ensure You Have a Paw-some Holiday by Keeping Your Pets Safe
WOODBURY — The holidays are an exciting time full of family, fun, and festivities. Despite all the joy, the holidays can be dangerous for four-legged and furry companions. Pet owners should keep their pets in mind this season as they prepare for the holidays.
With the seasons and weather changing, people aren't the only ones being affected by the change. Pets can also experience the effects of the limited sunlight and cold temperatures.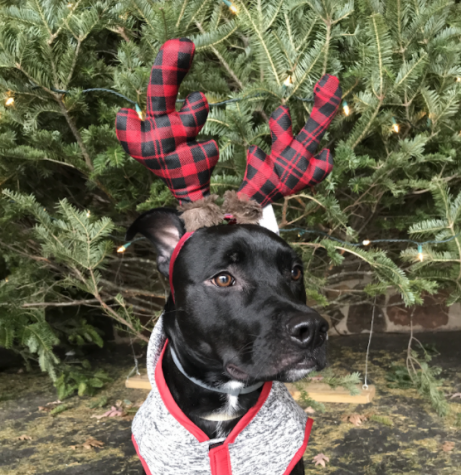 Susan Wollschlager of the Connecticut Humane Society advises pet owners to combat the cold by "putting a sweater on their pet," if they're OK with it. It's also important for pet owners to wipe their four-legged friends' paws after going outside to help remove any salt or ice melt. Even "pet safe" ice melts can cause irritation and gastrointestinal problems. Wiping your pet's fur off will also help to keep them warm and dry.
While the festive decorations are a holiday staple, they can pose their own set of threats to pets. It's important that decorations are secured, especially the tree.
Wollschlager explains the importance of keeping ribbons and tinsel out of the reach of pets: "If pets eat them, they can cause a blockage in their digestive system and prevent food from moving through. They can even damage organs."
Decorations aren't the only thing that pets shouldn't be eating this holiday season; holiday plants can also be dangerous when ingested.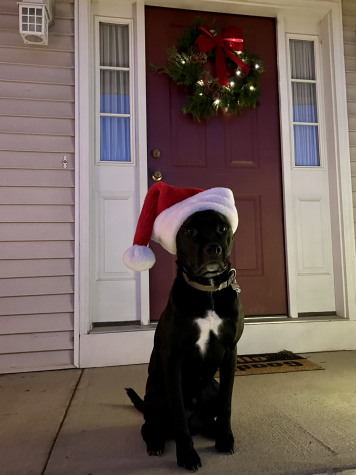 A holiday dinner is a tradition among many families and while your furry friend may be a member of the family, it's important that you don't share your food with them. This is especially important for gravy, onions, garlic, grapes/raisins, nuts, fatty foods, coffee, and desserts. Xylitol is another no-no. It's a sweetener that can be hidden in various different products, most commonly known as an ingredient in gum.
Even though homes pose more risks to pets this season, it's still better to leave them home while you run your holiday errands.
Wollschlager warns, "It's dangerous for them to stay in a car because of very low temperatures, as hypothermia and frostbite are both risks."
Many people know the dangers of leaving a pet in a hot car in the summer, but leaving them in the winter can be just as dangerous.
In order to keep the holidays fun for the whole family, it's important to take precautions to keep pets safe.