Nonnewaug Baseball Claims Pair of Division 1 Players
WOODBURY — Only 9% of high school students in the United States have the opportunity to play college baseball. Nonnewaug has two juniors who have already committed to their dream Division I colleges. Braeden Purser-Eber, a College of Charleston commit, and Brett Davino, a UConn commit, are both looking forward to the upcoming baseball season here at NHS in 2022 and their collegiate careers.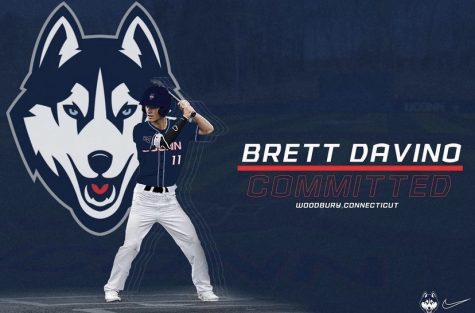 Davino will join a UConn Huskies baseball program that has produced multiple pro baseball talents in recent history. Davino will join the likes of MLB stars like George Springer (Toronto Blue Jays), Anthony Kay (Toronto Blue Jays), Nick Ahmed (Arizona Diamondbacks) and many more to hone their skills under coach Jim Penders in Storrs.
Purser-Eber will join a College of Charleston program that claims seven NCAA tournament appearances since the turn of the century.
The road the earning these accolades and scholarships came with a great deal of dedication.
"I've been lifting everyday to increase my strength," Purser said. "I've also been working on my mobility in my shoulders and hips to help reduce injury when I start to throw again." 
"I've been working in the weight room to get faster and strong in all aspects," Davino said. "At the same time I've been in the [batting] cages and in indoor facilities, making sure I get my ground balls and swings in."  
These two individuals have worked exceptionally hard and invested time and effort into their baseball goals. This entails countless hours of practice, extra work, and time in the weight room.
Prior to Davino and Purser-Eber moving onto the Division I ranks, Nonnewaug intends to maintain their domination in the difficult Berkshire League this upcoming spring season by continuing their iconic team play and high standard of hard work. With the majority of last year's stars returning, the future is bright for this talented and determined Nonnewaug baseball squad that reached the Class S quarterfinals last season.
"I really think that we have the opportunity to win states this year," Purser-Eber added. "Last year we got really close and [were victims of] a bad call. I believe this year is going to be different though."
"I want to win and that doesn't mean just the league games. [Winning] the state championship is definitely in reach and winning it all is not out of the question," Davino adds. "The goal is to make it as far as possible and I know we have the talent level to do so."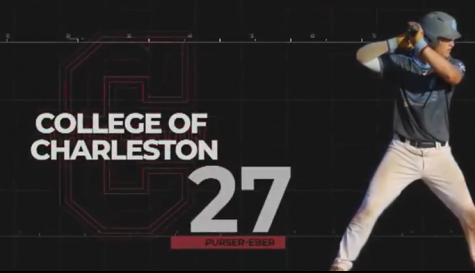 The team has stated that everyone is entirely devoted to the program and that they have formed a strong camaraderie as a unit. Nonnewaug has already scheduled a meeting prior to students leaving for winter break so the team can discuss goals and objectives for the 2022 season.
When this team has played together over the years, they have always been successful. This will undoubtedly be a key objective in their pursuit for the state championship this year.
While the pair of Division I talents eye the present and future, both know their teammates have similar long-term goals. When considering whether or not players are ready to commit to a school, there are several factors to consider; it demands a strong work ethic and determination.
"My advice for kids who want to play baseball at a college level is that you're going to have to be prepared to work really hard," Purser-Eber adds. "You are going to have to put the majority of your time into working for this goal. You don't only need to work hard but you can also need to love what you're doing at the same time." 
"Self-promote and go to different showcases. Even if you don't perform your best it will help you get your name out there," Davino says. "In addition to this, the classroom is equally as important. During my first conversations with different coaches, my grades and GPA were always asked about. You need to be in love with the game and the classroom to pursue college dreams."