Students No Strangers to Seasonal Depression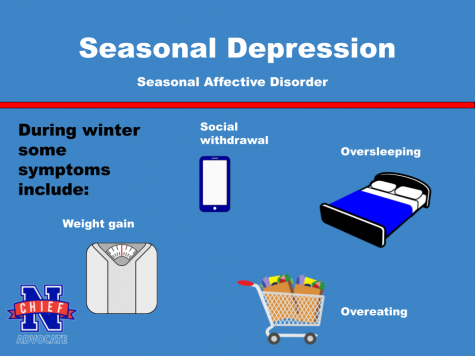 Millions of people each year in the United States suffer from seasonal affective disorder. Seasonal affective disorder is also known as seasonal depression. It can be hard to deal with, especially during the winter and summer months.
Winter is in full gear with temperatures dropping and snow soon to cover the ground. How do students deal with the stress of seasonal depression; are there any signs, or tips that they have to cope?
Caitlin Duda, a sophomore at Nonnewaug, struggles with seasonal depression.
"It's hard, especially during winter. I never want to get out of bed," Duda said.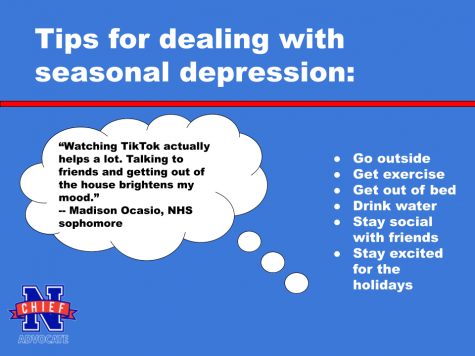 The holidays make the winter a little easier to get through, kind of like a breath of fresh air.
"The holidays make seasonal depression better and worse. It's a really fun time, but it doesn't last forever," Duda said. 
Seasonal affective disorder is a type of depression, according to the National Institute of Mental Health. Seasonal affective disorder normally lasts between four and five months. Some signs of seasonal depression include oversleeping, overeating, weight gain, and social withdrawal. 
Nonnewaug sophomore Madison Ocasio has tips for dealing with seasonal affective disorder. 
"Watching TikTok actually helps a lot. Talking to friends and getting out of the house brightens my mood," said Ocasio. 
If you happen to be struggling with seasonal depression, know that it does not last forever. Stay optimistic, go hang out with friends, and try to get out of bed.