White Radiates Positivity at Nonnewaug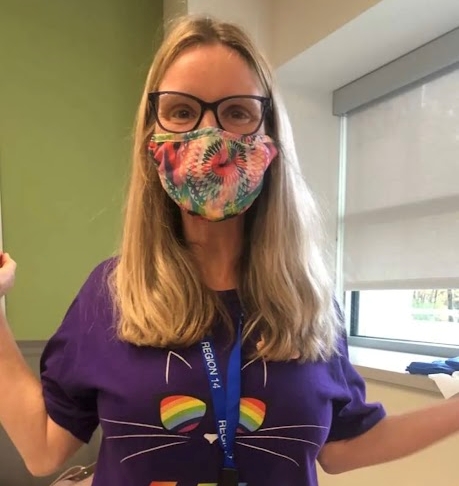 WOODBURY — If you've ever been to Nonnewaug High School, you might have heard Maura White's cheerful voice drifting through the halls. Her contagious smile and positivity is something that everybody at NHS loves. 
White has been teaching English at NHS for more than 20 years.
"I love teaching," she says. "My favorite part is the kids. Every day is something new."
Not only does she teach at NHS, but she is also the advisor of the school's Gay Straight Alliance. When White decided to advise GSA, she wanted to create a safe space for everybody.
"It's really important to provide a safe space for kids who are LGBTQ+. Our club has grown a lot this year, which is awesome," she said. "In the beginning we were very small and not well known, and we have built it up to be a safe space for kids, and that makes it very special."
"Ms. White always been super great," Noah Vincent, president of GSA, noted. "She's super supportive and I love her."
Before White became a teacher at NHS, she volunteered with Americorps, a national program that allows Americans to volunteer to meet community needs with things like education. Not only did Americorps spark her love for traveling, but it also was the motivation behind White becoming a teacher.
"We traveled and did different projects that were volunteer work, but my favorite was the one where we had to volunteer for a school," White said. "So after college, that's what I decided to do." 
Among her favorite places to travel were San Diego, Las Vegas, Washington state and Oregon.
"I love traveling; any place I will go, I just love it," White said.