Joe Velky: An Inspiration to Everyone Around Him
SOUTHBURY — "You just gotta push through and get 'er done," says Joe Velky, junior at Nonnewaug High School.
Joe's aphorisms refer to his busy schedule filled with extra homework from harder classes and a variety of different clubs while also taking part in activities after school.
"Working with Joe was a great experience," says junior Jamie Paige, who was a sophomore block officer with Joe. "I've never worked with someone with that much of a passion for [FFA's Sophomore Block Team] and was very optimistic." 
Joe's personality rubs off on teachers, too.
"Joe has a personality that makes people gravitate towards him. He's very friendly, very helpful, and just a very likable guy," says Tyler Cremeans, NHS's aquaculture instructor who had Velky as a student last academic year. 
The Joe everyone knows know is completely different to the Joe of Rochambeau Middle School in Southbury. 
"Now I am super outgoing and do lots of public speaking," says Velky. "I went from a quiet introvert to a loud extrovert."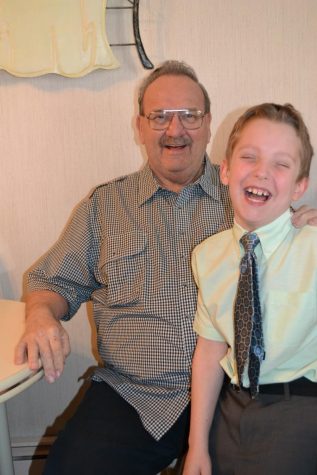 Joe attributes this personal growth to the multiple clubs he has joined and all the events that have shaped him. 
Some of the after-school activities Joe does includes his role as an FFA officer and going to all the FFA events that occur after school. He also does other clubs like Envirothon, Chess Club, National Honor Society, the FFA Public Speaking Committee, and other clubs.
Despite the skills that Joe has developed, there are some problems he's encountered.
"I had to leave the Fishing Club to be FFA Chapter Vice President and couldn't be a part of the Nonnewaug cornhole team," Velky laments. "I had to quit sports and Jazz Band for Sophomore Block."
Even though he's had to give up being president of the Fishing Club, which was one of his favorite activities, he's still positive about maintaining balance in his life. 
"There are times when I missed soccer and Fishing Club, but there are times when I enjoy being in the FFA, and I think it's really going to help me in the future," he said.
This was also noticed by Velky's teachers like Cremeans.
"I gotta say Joe seemed to be a good leader even prior to becoming a chapter officer, but his skills developed during sophomore year," Cremeans said. "The FFA has definitely helped sharpen Joe's skills as a leader." 
The skills Velky has learned and the changes he's gone through have helped him make the school a better place.
"If you don't know Joe, you don't go to Nonnewaug," Paige says. "There's just a better energy in the school when Joe is there."
Joe himself finds it hard to believe how much he's changed. 
"Honestly, when I was a freshman I was really shy and I didn't see much in getting involved," Velky says, "because of how FFA encompasses everything it got me to join and it got me comfortable in school so that's how I got into my first leadership role." 
Velky never expected to get involved in so many leadership roles on campus, nevermind being Sophomore Block president, but joining the FFA encouraged him to branch out and discover what he likes to do. This process encouraged him to pursue his interests and that's why he is in so many clubs because he loves helping others and he tries his best to do that every day.
"I can see Joe puts 100% effort in and it inspires me to do the same," Paige says.
"I see him worn out sometimes and I think he keeps up with sheer determination," Cremeans says, noting that's what makes Velky so accountable and such a good leader. "Joe is a kid that comes around every 10 years."