Under the Winter Coat: Marisa Bedron
WOODBURY — Marisa Bedron, Nonnewaug's horse management teacher, enjoys working with students and teaching many skills involved in all things horses.
Loved by many, Bedron strives to make the most of every opportunity to teach her students something new. Thriving in Bethlehem with her backyard barn, she is content with her career path. From attending Murray State University in Kentucky to working in the agricultural program, she is up to any challenge.
From Alumni to Faculty 
Starting with her high school experience at Nonnewaug, Bedron was very involved in the FFA and took part in Nationals and was even a chapter officer for the Woodbury chapter.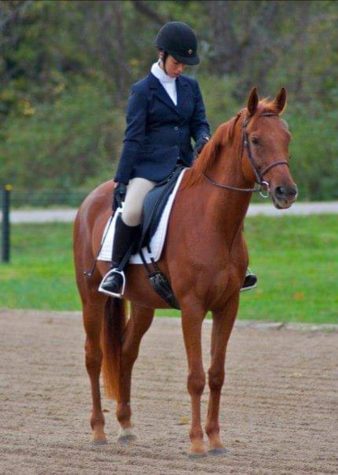 "When I was in high school, I wanted to take a course in veterinary medicine," says Bedron.
During her high school years, Bedron had two main hobbies: the women's basketball team and her SAE (supervised agricultural experience) that is mandatory for all agriscience students who attend Nonnewaug. 
"Until getting an SAE I knew nothing about horses. I soon learned how to groom,  lunge, and ride which was a big part of the process," Bedron states.
Bedron graduated in 2010 and went on to pursue a career in veterinary science.
From NHS to Horse Haven: Bedron Hones Craft in the Bluegrass State 
Murray State University is a college in Kentucky that offers 146 academic courses, including equine science and pre-vet that Bedron enjoyed.
"I majored in pre-vet and after sophomore year I switched to animal science with an emphasis in equine science," says Bedron.
Bedron's reasoning behind this change spurred by her understanding that science is a major component in understanding the field of equine. 
"The amount of chemistry that goes into being a vet [is extensive]," she said.
Going from two different majors seems like a big task to take in a second year of college.
"It was not a hard change," Bedron says. "Contents did align; it was just a change in the overall education." 
Bedron was blessed with the gift of not being tied down to one schedule.
"We were not locked into a set semester schedule. I had options when I wanted to take things [courses]. I took classes higher than what were needed for animal science initially and was able to roll them [credits] into the other classes I needed," says Bedron.
The Start of an Era
Bedron's interest changed throughout her college years and she has now found her calling with horse management. She teaches all levels of students, instructing how to do barn chores such as dropping hay, sweeping the aisles, cleaning stalls, and even putting together the horse grain.
"My interest started when I attended Nonnewaug and got an SAE at Blackhorse Equestrian Center, Country Companion Veterinary Services," says Bedron.
Bedron also took ahold of the option to have an at home SAE at her barn. 
"[I was able to] show horses, goats, rabbits, and chickens. I was a part of the IHSA Western and English riding teams and a dressage riding club," says Bedron. 
Bedron really enjoyed doing shows of sorts because it was something she was very passionate about. Even now, Bedron takes part in the CDEs offered by the agriscience program for the students. Her tasks are teaching students how to judge goats and horses.
Most if not all of Bedron's free time is spent giving love and care to the horses that the students and teachers at Nonnewaug love while she also finds time to dedicate herself to her personal horses at home.
At Bedron's personal barn in Bethlehem, she owns a horse along with a pony she is leasing for companionship after her donkey passed away recently. 
Travel: A Forever Experience 
"I do like to travel, which is part of the reason I went to Kentucky for college," says Bedron. "I was able to do some very cool study experiences in-country through college, which you can do even if you do not attend college but it was an opportunity I had to take."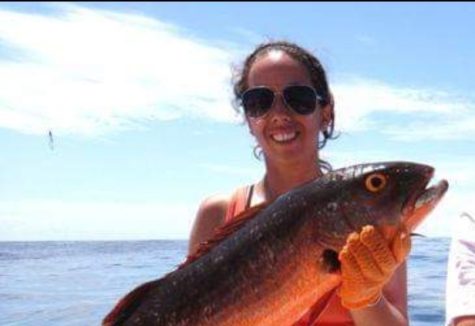 Bedron explained that she loved traveling and being able to take every opportunity thrown at her and is able to share heartfelt words with her students.
"The biggest thing I could say to you[students] is to take hold of all opportunities [and] not to be negative," says Bedron. "Take every opportunity for what they can give you and not the work you have to put into them."