What's Up with Wordle?
WOODBURY — Phone screens at Nonnewaug have been lit up with green, yellow, and gray boxes lately. What are these boxes? 
Wordle, the popular five-letter-word-solving game has taken Nonnewaug by storm. Teachers and students alike have been competing against each other for the highest score. 
Wordle was created by Josh Wardle originally in 2013. He ended up retiring from the game but then picked it back up during the pandemic in 2021. The game was then bought by the New York Times in early 2022. 
So how does it work?
The game is simple; you have to guess a five-letter word in six tries or less. Gray letters mean the letter isn't a part of the word, yellow means the letter is in the word but not in that spot, and green means the word is in that spot. Words have ranged from "elder" to "pause" and everything in between. 
Staff and students have been playing the game religiously; some even report to stay up until 12:01 a.m. to solve it before it can be spoiled to them. 
Katy Aseltine, an English teacher at NHS, is fond of the game and thinks anyone can and should play it.
"It is fun because it's a short game and it challenges you every day," she said. "It is good for your brain."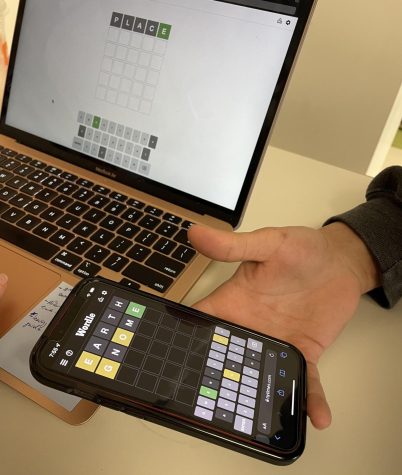 Staff like Aseltine and Dr. Jason Bouchard have been encouraging students to play the game as a way to wake up in the morning and get their "brains pumping," according to Bouchard, for a day at school. Students have been taking the advice of staff and started playing it. 
Emily Lungarini, junior at NHS agrees: "Others should play it. It's a nice [game] to play to take my mind off of things." 
Students like Lungarini have made Wordle part of their daily routine and the game will only continue to grow within the NHS community.