Pawlowski: After Some Debate, NHS Allows Juniors at 2022 Prom
WOODBURY — Most students, including myself, look forward to prom throughout most of their high school experience. After many discussions that took place between students and staff, seniors will be accompanied by juniors at prom on June 4. Ladies and gentlemen will dress in their fanciest attire and stomp their feet at the Grand Oak Villa.
Juniors 
The Class of 2023 has had some of the most complex years in high school. From freshman year to now their junior year, they have not been in school a full consecutive year because of COVID. Being a junior and not able to have the full high school experience put a damper on my learning, whether it was online learning or split days in the hybrid format.
"We were robbed of half of our freshman year and we were not allowed to do a lot of things due to COVID during sophomore year," said Olivia Graffam, a junior. "I think we deserve the night out with friends."
With all the complications over the last couple years due to COVID restrictions, juniors are ready to experience everything high school has to offer. 
While some juniors are upset with the fact that we cannot bring guests from out of district, Graffam does not see the need.
"I believe that it is fair for the school to not let juniors bring guests from out of school. There is no reason to bring others [from outside the district]," said Graffam.
Graffam's perspective, however, is met by some with uncertainty as many juniors have close personal connections that go beyond the district. Bringing these friends to junior prom is something many don't want to miss. 
"I do not think it is fair that juniors cannot bring guests," rebutts Emma Marques, a junior. 
Prom is a special memory that many want to remember for a long time. Personally, I have been looking forward to prom, especially bringing my significant other. Not being able to bring the person I wanted to makes me less excited about the night.
"It's an experience you want to remember, and if you do not get to go with the person you've wanted to go with, it will not be as special," said Marques.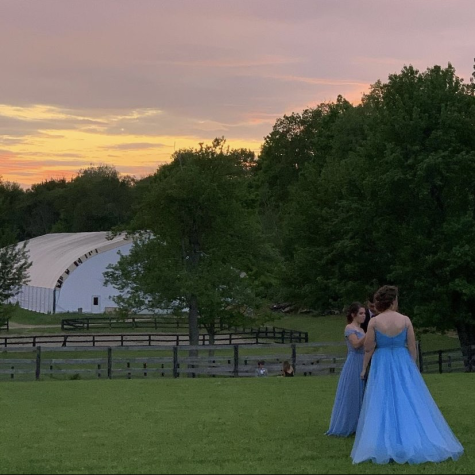 Seniors
Graduates this year are excited to attend their senior year prom along with their junior friends and classmates. Two years ago, prom was canceled, and last year's prom wasn't a traditional event, so seniors are thrilled to take part in their first real prom.
"I'm just upset that we did not get one last year," said Aurora Proulx, a senior at NHS who was unable to attend prom last year.
With COVID affecting the last few years of high school, students are ready to move on and get back into a normal school year with the perks.
"It might take a while to adjust, but I feel we are close to a sort of normal since the beginning of all of this," said Proulx.
Getting back to normal school activities is something that all students, including myself, want. 
"I do believe that this year's prom is a way of getting back to a normal high school experience," said Genna Riggi, the class of 2022 advisor who is in charge of the prom.
Seniors are allowed to bring one guest of their choice from out of district. Juniors do not get this option simply because of capacity. 
"Seniors and their guests are first priority, and junior students are the second priority," said Riggi.
When any event happens there is usually a theme, and we are all waiting for them to pick one.
"Prom theme is still being ironed out," said Riggi.