Johnson: It's Time We Take from Spring Break
WOODBURY — Nonnewaug students were rewarded with many snow days this year due to the cruel winter weather. While students enjoyed the short school weeks, many needed mental health days, and time off from campus, in reality, it all adds up in the end: five snow days that need to be made up. 
Nonnewaug originally was scheduled to kick off summer vacation June 17, yet with the many school cancellations, we're looking at June 27.  
The abundance of days added at the end of the school year is overwhelming, leading to the thought of making up some of the days during this school year's April break.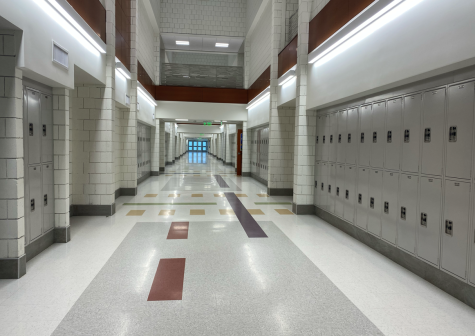 There are many benefits in this situation. Reclaiming missed days over spring break would be the perfect solution to making up this missed time before students like myself lose motivation as summertime approaches. 
The makeup days in April would also allow for senior students to have more time to learn and prepare for upcoming finals. Graduation, a concrete date of June 18, seniors will have to take final exams early. Again, coming from a senior, I would rather use up our spring break and cover more content instead of cramming everything at the end. I feel as if this would be less stressful for senior students taking the exams.
This idea, of course, is controversial.
"I do not feel as if it would be beneficial," said Sage Wotton, an NHS senior. "Most people have already booked vacations and everything, and it might be way too late of a notice to cancel. If this plan had been set earlier, then yes, but as of now I do not think this is a good plan." 
While contradicting my view of making up these days earlier, it is easy to understand where it is coming from. 
On the opposing side, science teacher Toby Denman wouldn't mind losing a Monday or Friday. 
"Starting school before Labor Day would have been advisable," Denman said. "We have had a lot of snow days, but not a record setting amount of snow days. This is a problem that a lot of people saw coming."
Summer is more than just a time to decompress before the stressors of another school year begin. Summer affords students time to experience the work world, travel, and create formative experiences. 
Although Nonnewaug is not making up these days over spring break this year, I feel that the thought should be considered in years to come, allowing students, teachers, and staff to maximum summer experience.