Class of '22: Where They're Headed
WOODBURY — As the school year comes to an end, seniors are getting ready for life after Nonnewaug. With the school in its final quarter and college decision day approaching, Nonnewaug's seniors are going in an assortment of directions. 
The Chief Advocate sought out a cross-section of seniors to determine where the class of 2022 is going and what they plan on doing in the future. In some cases, these seniors explained what's driving their pursuit of these unique endeavors. 
Breana Butkievich
Quinnipiac University; Law in Society with plans to also study environmental policy and public relations 
"My experiences in school, being able to develop skills in public speaking and utilizing history led me to follow the pre-law track. Being an ag student taught me a lot about the need to advocate for agriculture and the startling future ahead if we don't. I hope to dedicate my life to preserving agriculture and the environment, as well as working with the government to change unfair policy."
Anna Culkin
University of Connecticut; Interdisciplinary, History and Economics
"The school was the most financially feasible and the major was a combination of what I enjoy learning about and think I can easily apply to my future career plans."
Rebecca Riddle
Aiken Technical College (Graniteville, S.C.); Nursing
"My love for the medical field and helping people at their lowest points [led me to choose this major]."
Shelby Rushin
University of Northwestern Ohio (Lima, Ohio); Motorsports Marketing 
"[It's a] low-cost school, first year of this program, and endless opportunities."
Maddie Roden 
Central Connecticut State University; Nursing
"I think that the roles of a nurse are important and interesting. There are also endless possibilities of jobs with nursing and endless jobs."
Paige Brandt 
Westfield State University (Westfield, Mass.); Movement Science
"I was recruited for soccer and they had a beautiful science building."
Daniel Jaffin
SUNY Cobleskill (Cobleskill, N.Y.); Diesel Technology
"I've been interested in machinery ever since I was a little kid."
Katrina Fisher
University of New Haven; General Psychology
"I want to be able to help people."
Alaina Edmonds
Louisiana State University (Baton Rouge, La.); Animal Science/Pre-Vet
"My boss went to LSU and I've wanted to be a vet since I was born."
Allison Southard
United States Army; Wheeled Vehicle Mechanic
"This was a unique opportunity for me to blend mechanics and engineering."
Breanna O'Brien
Post University; Legal Studies
"[My decision came from] an ongoing interest in law and government along with inspiration from family and friends."
Hannah Kostka
Valparaiso (Valparaiso, Ind.); Meteorology 
"I chose this major because I love science and math, as well as the environment!"
Jeffrey Stein
Columbia University (New York City); Economics/Political Science
"I really like the core curriculum that aligns with my interests."
Lily Mills
University of Maine (Orono, Maine); Forestry
"[I made this decision based on] my passion."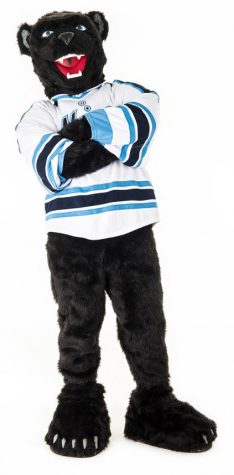 Michael Lynch
University of Maine (Orono, Maine); Wildlife Ecology
"Being outdoors my whole entire life and being around nature [led me to this decision]."
Jack Thompson
Drexel University (Philadelphia); Computer Science
"I want to make a lot of money."
Rylee Vieira
Lesley University (Cambridge, Mass.); Visual Narrative 
"[I made this decision because of the] location and they had the major I wanted. I want to make graphic novels and visual narrative teaches you everything for that."