Dear Seniors: Teachers Say Goodbyes to the Class of 2022
The Chief Advocate sent an email to all staff at Nonnewaug High School asking for advice for the senior class. As we reach the end of the school year and seniors are about to graduate, they look to their mentors for guidance.
This is what those mentors said:
Figure Out What You Love To Do
"To the class of '22
It is imperative in life that you become comfortable being uncomfortable. I have learned over the years that challenging and putting yourself in uncomfortable situations has often led to personal growth. It is a good thing when things are difficult. It means that you are persevering and stepping up to the challenges in life. I also believe that it is important that you surround yourself with those that challenge you to be a better person. You need to trust the process and push yourself beyond your perceived limitations.  
Someone once told me to figure out what I love to do and then try to get paid for it.  It is essential that the work that you do in life has meaning for you. There are going to be many days where you will wake up and have a full day of work in front of you. It is better than you spend all of that time on something that you love to do. You should be proud of that person in the mirror before you go to bed at night.
  Lastly, give back to others if you have the ability to do so. This does not need to be financial in nature. It can be volunteering or creating a plan for groups in our community that need it. It feels good to give as the return for you can't often be measured. Just know that you are doing the right thing for someone."
  — Declan Curtin, athletic director/dean of students
All You Really Need To Know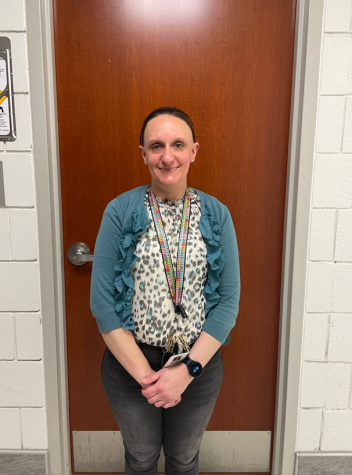 "As my son's Kindergarten teacher always says, all you really need to know you learn in Kindergarten. So with that in mind, live with Sandy Hook School's song in your hearts. Think you can. Work hard. Get smart and be kind. Have lots of fun and know you'll do your best, your very best to learn and grow!"
— Melissa Hodges, science teacher
The Game Of "Life"
don't be a jerk

do your work

help those in need

have fun

learn to play the game of "life"
— Sean McGee, athletic trainer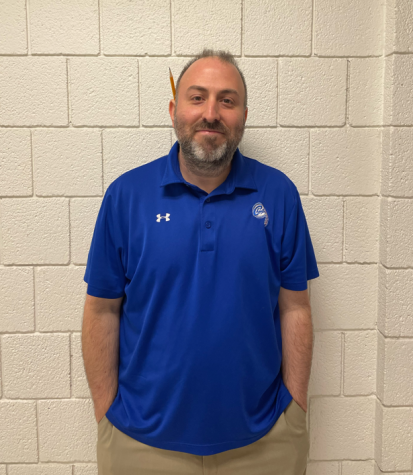 You Survived
"Class of 2022,
You have sure seen it all, haven't you? You walked in the doors of Nonnewaug as 9th graders hoping for a memorable high school experience. Well, does having classes in rooms that used to be, and now are again, the main office, constitute as memorable? From open ceilings and the sound of jackhammers to a beautiful new building, you have seen the transformation of Nonnewaug High School. But as construction wound down in early 2020, you said, "okay! Normal from here to graduation!" And then the craziest thing happened! You survived remote learning, hybrid learning, so many different schedules, masks, and adjusting to a whole different learning environment.  
But the young men and women who have emerged out of all the craziness of the last 4 years are people who Nonnewaug can be proud of. You have learned resourcefulness, grit, the ability to handle transitions and change well, and a sense of appreciation for things you may have previously taken for granted. You are our future engineers, politicians, lawyers, craftsmen, accountants, and so much more! I wish each and every one of you the very best and can't wait to hear of all that you will accomplish! Congratulations!"
— Raymond Robillard, math department chair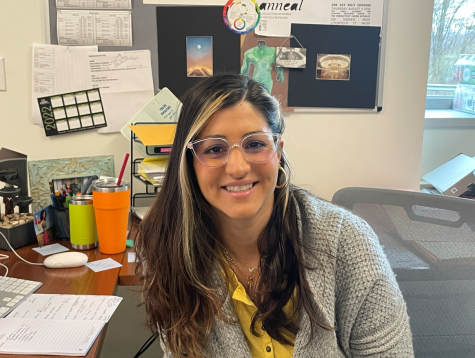 What's Best For You
"Make decisions that are best for you first."
— Genna Riggi, digital design teacher
Goodbye to the Class of 2022
"Thank you to the Class of 2022. You've collectively produced a Masterclass on what overcoming adversity actually looks like. You've proven that adaptability is core to success having endured a portion of your high school tenure learning in what felt like Costco Wholesale Club: a building void of walls, floors, and in some cases, classrooms without doors. Your four years have been replete with interruptions though you've taken it all in stride, never thinking twice about learning via pixelated versions of your teachers and classmates. While all these interruptions have been ongoing, you've all taught the adults in the building what incredible strength our student body possesses. The past four years have produced immeasurable heartbreak, tragedy, and anguish, testing our wills, but the Class of 2022 persisted, arriving to campus each day with the support of one another despite the world's baggage you've all somehow carried."
— Conor Gereg, English teacher
Hope For The Future
"My piece of advice for seniors is "You cannot control the cards you are dealt in life, but you can control how you play them."
I want to thank my AP Government & Politics class for always being a bright spot in my day and giving me hope for the future. I wish them all the best in the future. They are each going to have a big, positive impact on their world."
— Becky Trzaski, social studies teacher