'Fashion Icon' Adam Sandler Style Reflected by NHS Students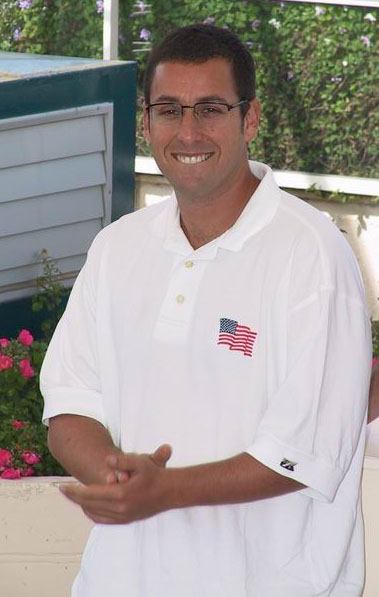 WOODBURY — Adam Sandler is one of the most famous comedians in Hollywood. However, he does not dress like a Hollywood celebrity. Alongside his hilarious movies, Sandler is known for his comfortable and laid back, streetwear fashion.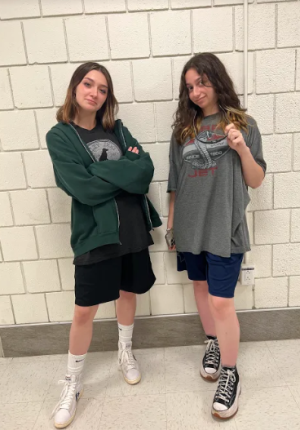 Students throughout the United States, over different high schools, decided to dress up as Adam Sandler for spirit week. This trend immediately went viral on TikTok, and other social media platforms.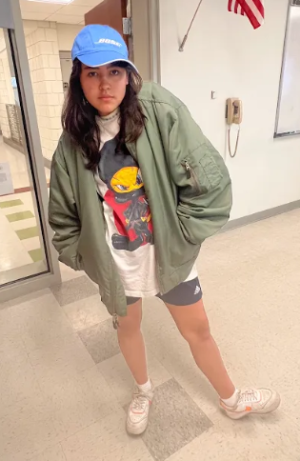 Adam Sandler has acted in many great comedies, ranging Grown Ups, Happy Gilmore, Billy Madison, Big Daddy, The Waterboy, and many more. Many wonder why he dresses so simple when he can afford nicer quality clothes. However, Sandler mentioned in an interview that he hates fashion and doesn't try at all when it comes to styling an outfit. Students were inspired to recreate his looks and wear them to school.
"I like Adam Sandler movies because they are so funny," said Ava Witte, a junior. "I grew up watching them so it was fun to dress up as him. He has comfortable fashion and I can understand why he dresses the way that he does."
Nonnewaug hosted its annual spirit week, and decided to take part in this viral TikTok trend. On Tuesday, students arrived at school dressed in baggy clothes, basketball shorts, large t-shirts, and backward hats. Students found inspiration from his movies and famous streetwear looks.
"I think he is a fashion icon," mentioned Zoe Inglis, a junior.
Adam Sandler was declared 2021's Fashion Icon by Vogue Magazine. He was also the most Googled celebrity in terms of fashion for 2021. Sandler has left a large impact on the fashion industry by portraying the concepts that fashion isn't just designer clothing but instead what brings you happiness.