The Last Hoorah: Seniors to Take Last Trip Together as a Class
WOODBURY — As spring floods in, seniors are getting ready for the various events that surround them. One of these upcoming events is the senior trip. The senior trip is a chance for the graduating class to take one last field trip together before students go their separate ways.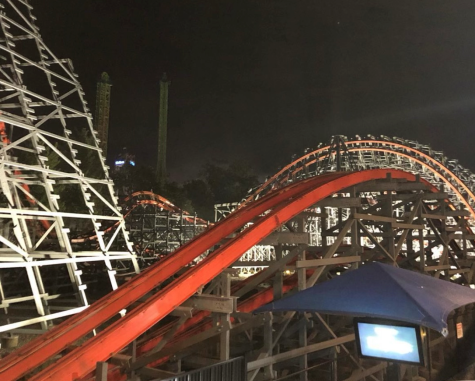 For this year's trip, there were two options to decide between and a poll was posted on the class of 2022 Instagram. The two options were Six Flags (Massachusetts) and Brownstone (Portland). The results from the poll revealed that more seniors were interested in attending Six Flags. The trip is scheduled for June 9. 
Another poll was sent out by the NHS Chief Advocate Instagram and it revealed that 66% of seniors out of 38 responses plan on attending the trip, while the other 33% do not.  
"I'm sure for those of us who go, the trip will be a great time to unite us all and reflect on our years together," said Autumn Samuelson, co-president of the class of 2022. "The coachbus there and back should be a great way to connect." 
Regardless of the number of students who plan on attending, the trip will occur as it is fully funded by the students. The ticket prices will be approximately $85, which will include the entry fee, coach bus, and access to the entire the theme park. Seniors can look forward to all the rides they could imagine, and it is a great opportunity to round out senior year.
"I've never been to Six Flags," said August Gross, a senior, "so I'm really excited to see the rides."