NHS Alumnus Maki Makes MLB Impact with Twins
WOODBURY — Hanging in the background of the newly remodeled Nonnewaug gym is an artifact commemorating one of the Chiefs' greatest teams: the 1999 Class M runner-up baseball team.
A key piece to that group's historic run was Pete Maki. Maki made history in 2017, being named the Minnesota Twins' organizational coaching staff. Even more recently, in 2021, Maki was named to the team's MLB coaching staff.
There is, however, more to Maki's story that has yet to be told: Maki is only the second Nonnewaug alumnus to be affiliated with the major-league level, joining Colin McLaughlin, a 1977 graduate who was the No. 1 draft pick of the Blue Jays in the 1980 draft.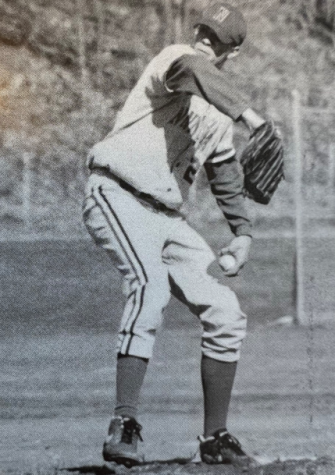 Maki is a Woodbury native who after graduating NHS enrolled at Franklin & Marshall College in Pennsylvania, where he was a relief pitcher. He graduated in 2004 and then served as the pitching coach for the New Haven Chargers for two years before coaching for the Columbia Lions from 2008 to 2015.
Maki then became an assistant coach for the Duke Blue Devils in 2015, where he parlayed his success into joining the Twins' organization as their minor league pitching coordinator for the 2017 season. The Twins promoted him to their major league coaching staff for the 2021 season.
Maki's potential to reach major league heights seemed to be borne out of his skill as an intellectual pitcher, skills developed here at NHS. 
"Pete was very smart. Most high school pitchers are really just throwers, but Pete was much more advanced," said Angelo Casagrande, coach of the 1999 state runner-up team. "Pete had excellent balance and mechanics. And he always worked on them. He wasn't the hardest thrower, but maximized his talent by being able to change speeds and consistently hit spots. He developed an outstanding change up which was real effective. He had a calm and steady demeanor. Again, rather rare for a [high school] pitcher. He didn't get rattled."
"What I remember most about the 1999 state runner-up team was immense pride having been Nonnewaug's first ever state championship game and then such a disappointment after the loss," said Simon Hunt, the team's catcher who would eventually commit to play at Eastern Connecticut. "However, our confidence grew knowing that year we had only lost one senior from our starting squad, and we had every other starter coming back, including Pete as a pitcher, who only got better and better each year.
"Both Pete Maki and Coach Casagrande were two of the biggest baseball influences I had at Nonnewaug," added Hunt. "They both were superiorly passionate and dedicated to the craft of baseball."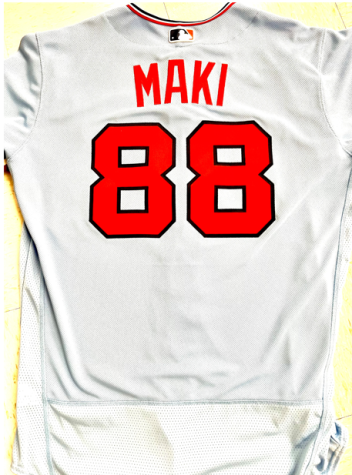 Maki's historic success at NHS paved the way for not only a successful college tenure but illustrated his potential to play and coach at the NCAA level.
Maki earned a bachelor's degree in psychology and sociology in 2004, and during his senior season he recorded six saves, posted a team-best 3.42 ERA, and was named the squad's Cy Young Award winner. Toward the end of his collegiate career, Maki also pitched in the prestigious Cape Cod League and the New England Collegiate Baseball League.
Once Maki's playing career ended, he served as a coach at both New Haven and Columbia, eventually joining the Duke baseball staff in July 2015. He was promoted to the team's pitching coach in his second season with the Blue Devils in 2016.
Maki's impact was quickly noticed in 2016, when Duke received an at-large bid to the NCAA tournament, breaking a 55-year drought. With a 3.79 ERA, Duke's pitching staff ranked fourth in the Atlantic Coast Conference, and three Blue Devils pitchers were taken in the 2016 MLB Draft: Bailey Clark, James Ziemba, and Brian McAfee.
In 2016, McAfee and Kellen Urbon were the only pitchers in the ACC to rank in the top five for fewest walks allowed per nine innings. McAfee also received ACC Pitcher of the Week honors after a 94-pitch shutout against then-No. 14 Virginia under Maki's guidance as pitching coach.
While at Duke, Maki used a core group of seven relievers who each made 15 or more appearances out of the bullpen in addition to outstanding starting pitching. Over 146.1 innings, the group registered a 2.95 ERA, and Mitch Stallings, the team's closer, finished fourth in the ACC with nine saves. 
Maki's professional success hasn't surprised those who have seen him develop since his time here at Nonnewaug. 
"You could see there was a certain act of professionalism with the way that he carried himself, and the way he was able to communicate with the players," said Toby Denman, a former NHS baseball coach who also noted Maki's brief return to campus as a pitching coach for the 2006 baseball team.
Even though Maki is looking forward to his bright future at the major-league level, his roots are still very much entrenched here at NHS. Even Pete's father, Don Maki, continues to give his support to Nonnewaug by serving as an assistant track and field coach. The Woodbury native currently assists with the throwing events.
During Pete Maki's time as pitching coach at NHS he had remarkable passion and a skill in connecting with athletes during his return in 2006. 
"His knowledge and ability to communicate with kids on the team really helped the development of good pitchers at Nonnewaug," said Denman.