Nonnewaug Rocks "Chicago"
WOODBURY — On May 12 and 13, the Nonnewaug Drama Club will put on a production of the musical Chicago. The play will begin at 7:30 p.m. and admission will be $10. 
Chicago is set in the 1920s and follows the story of Roxie Hart, an aspirational vaudevillian performer who is suspected of murder. In Cook County Jail, she meets Velma Kelly, a famous nightclub performer and murderer. Shady lawyer Billy Flynn, who is notorious for defending women who murder their lovers, takes on both of their cases. Roxie and Velma compete for the spotlight and attention from reporters as the media goes crazy for their stories.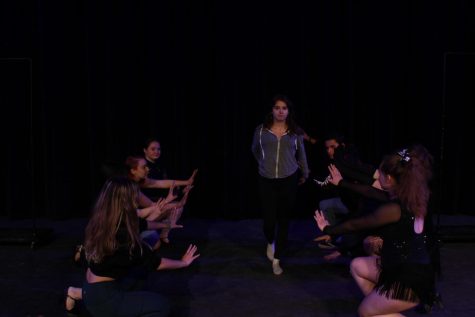 "This musical is different from anything else we have done. It is a dark comedy with some great dancing," said Jordie Oliveira, senior at NHS. "The audience can look forward to some great dances and our cast is so incredibly talented."
"It's witty, interesting, and the soundtrack is a well-known favorite," said Rubie Lombardi, sophomore, who plays Roxie. "Roxie is quite vain and self-absorbed. All she wants is to see her name in the headlines and to be famous. To get there, she can be very deceitful."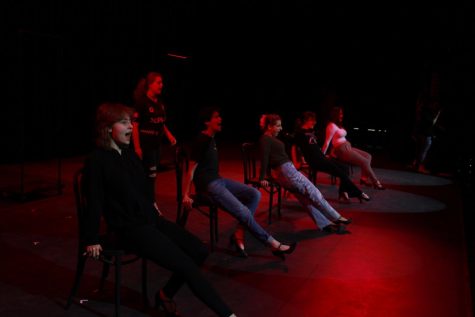 Oliveira plays Velma.
"My character is very sarcastic and has a little evil side," Oliveira said. "She's very funny and lovable though."
Nonnewaug's production of Chicago will take place in NHS's auditorium.
"Our cast and crew have worked so hard over the past months to prepare for this show," said Lombardi. "The songs, choreography, and stage that we have ready turned out incredible. We're all really excited to share it with the audience."
"We want to go out with a bang so I hope everyone will be there!" said Oliveira.