What's Up With The Water? Making Sure Our Water is Fit for Drinking
WOODBURY — If you've spent longer than a couple of hours here in Nonnewaug, I'm sure you've experienced the — strange, to say the least — flavor of the water. It tastes almost metallic. The culprit: an abundance of minerals in the water.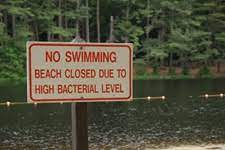 But this isn't just a Nonnewaug issue. Water quality issues are a prominent problem among towns like Seymour as well as others, especially those who run along the Naugatuck River.
The Naugatuck River is closed off in some areas due to unsuitable bacteria levels in the water. According to Naugatuckriver.net: "In the Naugatuck Watershed, there are impaired reaches along the mainstem Naugatuck River, Steele Brook, Great Brook, Mad River, Hop Brook, and Long Meadow Pond Brook. These water bodies were classified as impaired due to high levels of indicator bacteria."
The consequences of consuming this water are gastrointestinal problems, dysentery, dehydration, and in some cases, even death.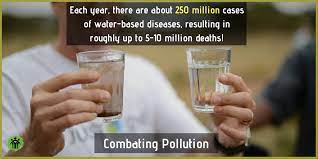 We don't have to worry too much about drinking water with extreme pollution due to our local area, however, that doesn't mean we shouldn't let our guard down; it doesn't take much to pollute water. Bacteria, minerals, or other pollutants can pollute the water at any moment in time.
Safe to say: We do not want to be consuming contaminated water. The short and long-term effects of drinking contaminated water cannot be understated, therefore it is crucial that we keep our water clean and checked by professionals. If you have any concerns about your water, don't hesitate to contact your local professionals–your life may depend on it.