Highlighting Student Presentations: MBLE Spring Showcase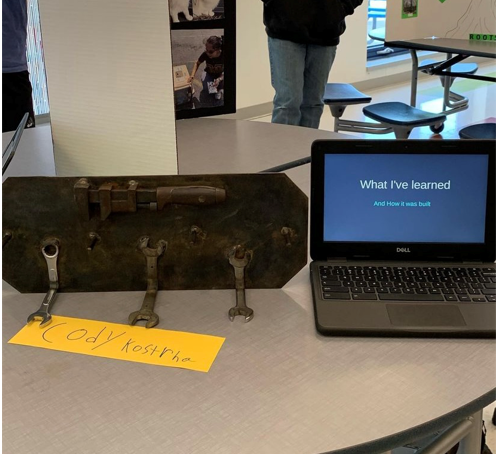 WOODBURY — The Mastery Based Learning Experience showcase took place May 24 where Nonnewaug juniors presented their MBLE projects during an extended flex period. With the many options available to complete this project, there are also many windows to present. There will be presentation events in fall 2022, winter 2023, and spring 2023.
Unique Projects
After the hard work and dedication that the students put in to complete their MBLE, the projects were finished and showcased.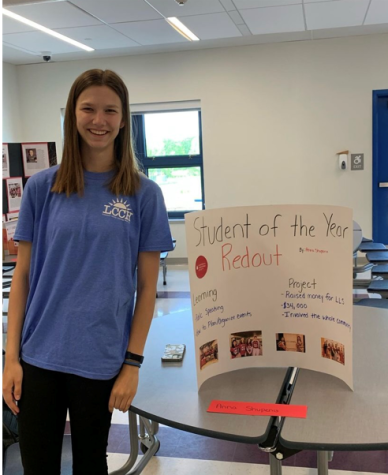 "I chose to learn about training a dog to become a therapy dog. I used my dog Jack," said Jenna Barnes, a junior.
Barnes chose this as her project because she wanted to help the elderly in nursing homes and children in hospitals.
"I chose this project because I know what it is like to struggle with mental illness, he [Jack, a Border Collie mix] can help people who are feeling anxious or sad," said Barnes.
The MBLE project is supposed to shape students' minds into helping the community and gaining or improving skills. Every junior comes up with unique ideas and projects to do.
"I made a coat and key rack," said junior Cody Kostrna.
Projects came in all shapes and forms, from helping local businesses or personal growth in a skill.
"I am creating dog and cat beds to help local shelters," said junior Mia Santos.
Santos is creating beds out of old pillows and blankets and putting them to use at any local shelter that could take them.
"It helps the animal community by giving the animals shelter," said Santos.
The Effect On Juniors
The capstone project was assigned to juniors this year as a requirement for graduation, reflecting a new state requirement. The class of 2023 has many thoughts about this project, especially the timing of the projects.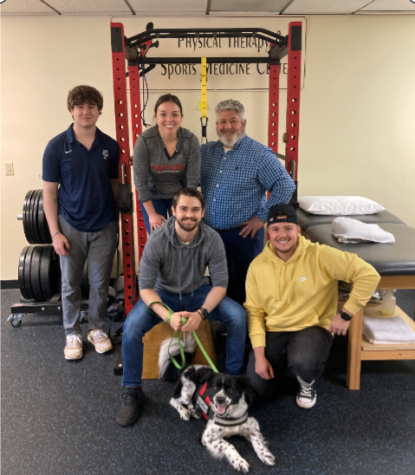 "I think they should've had us do the project, but not make it a graduation requirement," says Barnes, noting both the benefit of the experience while also feeling the pressure of juggling MBLE in addition to a rigorous course load. 
This is especially true for NHS agriscience students. These students already struggle with the amount of work needed to be part of the Woodbury FFA. 
"[FFA students] have so many requirements already," says Santos.
Juniors for the most part share the same sentiment as Santos, though many saw the experience as a bridge to their personal interests and a way to find success in a world beyond campus. 
Whether it was building picnic benches for our community or training therapy animals, NHS students were proud of showcasing their hard work in this spring's MBLE showcase.