Weaver, 'Rooted in Agriculture,' Elected FFA Sophomore Block President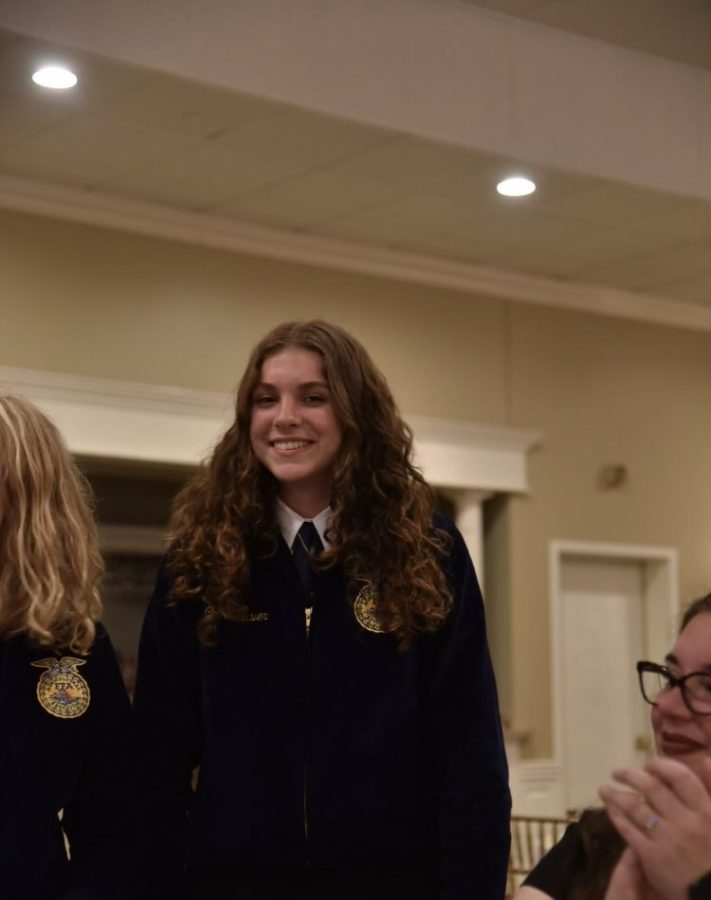 OXFORD — "Growing up, we always had backyard goats," said Chloe Weaver. She has been passionate about goats and agriculture since the fourth grade – and now she's the president of the Woodbury FFA's Sophomore Block.
It didn't just happen; it has been in the making for a very long time. 
"When Chloe was in fourth grade, she decided she wanted to be a veterinarian. We told her she had to figure it out to become one," said Prudence Weaver, Chloe's mom.
Chloe then decided the best course of action was to attend an agricultural high school, then go to college, and then apply for veterinary school. 
Weaver had to figure out how to get into Nonnewaug to get started on her journey to becoming a veterinarian. She asked her parents to join 4H that same year and they got her started with two goats. Now, that number has grown to 18 goats, a dozen chickens, five dogs, four rabbits, four cats, two hedgehogs, and a hamster.
"Showing animals is really rewarding. You spend a lot of time getting your animals ready and then get to watch them place well in the ring," said Chloe.
At her most recent goat show, Chloe won showmanship and had almost all her goats place first or towards the top of their respective classes. 
"That little fourth-grader has grown her two goats into a herd of almost 20 and shows them all over New England," said Prudence. 
Getting started with showing goats has paid off, as she was accepted into Nonnewaug to be a part of the class of 2025.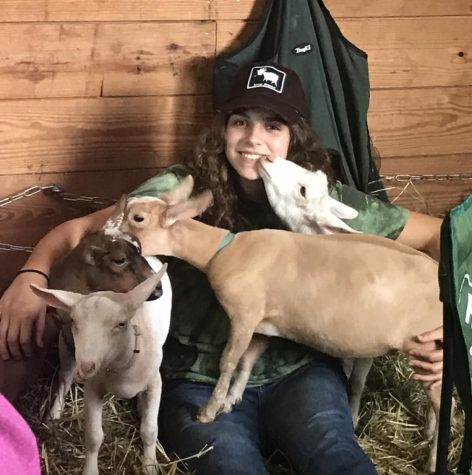 Her first order of business at Nonnewaug was to join the volleyball team. 
Weaver started playing volleyball in sixth grade for her middle school team. She became an asset to the team and the Chiefs knew they would be getting a young star in the fall of 2021. 
"Getting to know all of the girls on the team really helped me transition into a new school," said Weaver.
With the social transition complete, it was time for her to show off her skills. 
"Chloe was impressive as an athlete when I met her," said Sabrina DiSorbo, a senior co-captain of the volleyball team. "She stepped up to a huge role as a freshman practicing and playing with the varsity. It shows great quality and a high level of dedication to our team. I was happy to play alongside her and call her a teammate." 
Weaver has been regarded as a "highly competitive, yet humble" teammate by her peers for her ability to dominate on the court and then turn around and support her teammates right away without making any points she may have scored about herself. She always cheers on the team and helps out even when she isn't playing. 
Her abilities to be a great teammate on the volleyball court have translated off the court, allowing her to compete in FFA competitions as well. 
Weaver is on the Conduct of Chapter Meetings Leadership Development Event team, which won the state competition and will be heading to the FFA National Convention in the fall to represent Connecticut in the national competition. 
Shortly after winning the state competition, it was announced that Weaver had won the title of Sophomore Block President. 
The Sophomore Block is a junior officer team consisting of sophomore FFA members that assist the chapter officer team and run their own activities as well. 
"She's great. She is able to gain attention back and make sure that people stay on task," said Chloe Walsh, Conduct of Chapter Meetings teammate and Sophomore Block treasurer. "I'm excited to serve and compete alongside her next year. She has displayed good qualities of responsibility and leadership and I believe she will do great things as our [Sophomore Block] president."
Weaver has grown into a successful person from her goat showing to volleyball to FFA and everything in between. 
"Seeing Chloe embrace FFA and take on a leadership role is exciting," Prudence said, "and we couldn't be more proud."