School's Out and Summer's In: A Final Fashion Recap of the School Year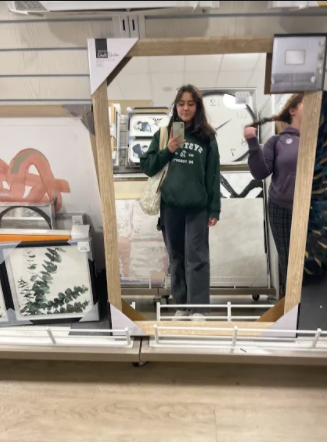 The end of the school year is finally approaching. Before we officially head into summer, it's time to do a final fashion recap to close off the 2021-2022 school year. 
Platforms
You may have heard of platform loafers in the early 2000s. This year, they made a fashion comeback as the stylish shoe is a classic choice that never fails any outfit. Want to achieve a "preppy school girl" look next year? Platform loafers are the best choice.
Goth
If you thought the goth aesthetic was left back in the 2000s, then you are wrong. Goth made a strong comeback and is the perfect element to fashion for a bold look and bringing a darker style to day wear outfits. 
Academia Style 
The dark gray aesthetic paired with light tones was one of the looks that we saw most throughout this school year. "Academia style," was first seen during COVID lockdown, but continued to remain popular for 2022. Layered necklaces, chunky boots, and turtlenecks were an easy go to style for this school year. 
"For next year, I am most looking forward to seeing what decade people get fashion inspiration from, and what combination of past trends people continue to incorporate into new clothing," said Rachael Hungerford, junior at Nonnewaug. "Personally, I think elements of 90s modest fashion will return."
Sweet Pastels
Pastels are a spring fashion favorite, but they can honestly be worn at any time of the year. The 1990s Barbie look drives the inspiration for a light pastel look. Whether you are chilling in light loungewear or are ready to go out in a silk pastel dress, this fashion favorite has you covered.
Y2K Fashion
2000s-inspired fashion is all anyone can talk about, and it's no surprise that we have seen the nostalgic style everywhere. Maybe the pandemic took us back to the Y2K era, as people are reminiscing about low rise jeans, crop tops, matching shorts, and crazy patterns. 
"My favorite fashion trend that occurred this year has to be low rise jeans," said Rebecca Varnum, junior at Nonnewaug. "I love the look of them and I always love whenever trends cycle around again after many years, especially since these jeans used to be popular in the early 2000s."