The Dangers of Sun Exposure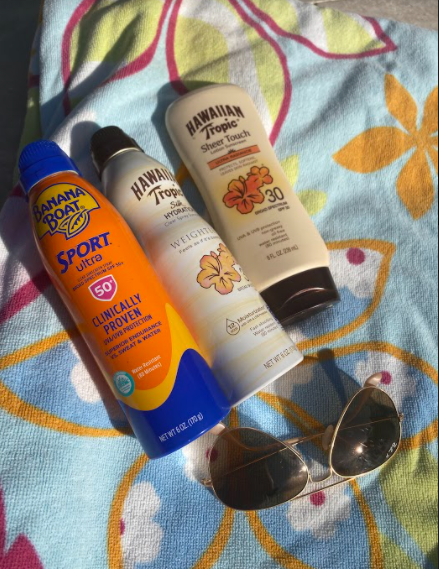 WOODBURY — With summer right around the corner, many people look forward to tanning by the pool or beach. While spending time in the fresh air and sun is beneficial, too much sun exposure can quickly become harmful.
"Tanning is definitely an  insult to your skin. It can lead to a compromised immune system which makes you more susceptible to other diseases," said Sandy Snabaitis, school nurse at NHS. "A burn to the skin can cause blisters and scars as well as skin cancer, premature aging, wrinkles and moles. When you tan, your skin gets darker to activate pigment to try to protect yourself."
Tanning occurs from exposure to ultraviolet (UV) radiation and increases risks of skin cancer such as basal cell carcinoma, squamous cell carcinoma and melanoma.
According to the Skin Cancer Foundation, "Worldwide, there are more skin cancer cases due to indoor tanning than there are lung cancer cases due to smoking."
Indoor tanning beds are just as dangerous as tanning outside in the sun and severely increases risk of deadly skin cancer, melanoma. There's a 75% increased risk of developing life threatening melanoma from just one indoor tanning session before age 35, according to the Skin Cancer Foundation.
Wearing sunscreen with an SPF of at least 30 can protect you from some harmful UV rays, but that alone is not enough.
"To protect yourself from the sun, people can wear sunscreen, sit in the shade, wear UPF clothing, hats, sunglasses and reapply sunscreen after swimming," said Snabaitis.