NHS' First Blood Drive of the Year Exceeds Expectations
WOODBURY – Bruising was a common sight after a morning in the gymnasium at Nonnewaug High School — that's because the first blood drive of this school year took place Sept. 20. Out of everyone who donated blood this year, there was one common idea that united them. 
"There's a lot of people who need blood, and every pint is gonna make a difference, so if I can make a difference, I'll make that small difference," says Aiden Cooper, a senior.
Andrew Greene, a senior, agreed: "I heard it could save three lives."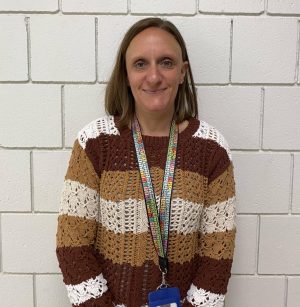 Students were asked to donate one pint of blood. It may be used for cancer treatment, surgeries, or even chronic ailments. Some ideal blood types include O-positive, O-negative, A-negative, and B-negative, according to the American Red Cross.
The National Honor Society, along with the Red Cross, tries to encourage any students that could donate to do so. It only takes around 10 minutes to save a life.
"One student's donation can save up to three people's lives, so we're really doing this to help our community as much as we can," said Melissa Hodges, National Honor Society advisor.
The Red Cross' goal is usually around 24 donors per blood drive. This goal is usually hit during blood drives around the end of the year, when more students are allowed to donate, according to Hodges. 
"Usually at the end of the school year we have more people who are actually old enough at the end of the school year," Hodges explains. 
The number of students who successfully donated this time was 25, while three teachers chipped in, according to Hodges. This means that the goal was surpassed.
"The turnout so far has been great," says Hodges.
Peers at Nonnewaug should keep a look out for the next blood drive because more students may be able to donate. Students must be 17 or older or 16 with a signed permission by a parent slip or guardian to donate.