An Alternate Path: NHS Offers Opportunities for Students as College Alternatives
WOODBURY — What to do after high school is always a thought in the back of students' minds. What college should they go to if they choose to go at all? This moment is a daunting experience as it's your first time choosing what you want to pursue beyond high school. 
Even if students know what they want to major in, college can be an overwhelming thought.
What about alternate options for students after high school? Trade school or starting one's own business? What can you do for those options?
Many students aren't taught about their other options in high school as many students feel pressured into a college path considering the many resources for students contemplating a college track. 
According to Next Gen Personal Finance, just 30% of high school students in the U.S. actually go to trade school. Among those, 80% had a positive or successful career afterwards. 31% of those participating students dropped out of these trade programs.
The average amount of high school students who decide to go to college directly after high school is about 74%. With 40% of those college students dropping out after the first two years; this leaves only 34% of college students completing and graduating after four years of schooling.
Here's a common scenario: You finally graduate college and now you have to find a stable job, or have just secured a first job. What about your student debt? The average student debt for an American is just around $30,000 with a bachelor's degree. According to Next Gen Personal Finance, an average starting salary for today's graduates is approximately $55,000, which means on average, it takes around 10 years to pay off the sum of one's student debt.   
The Center For Employment says that an average price for one to two years of student debt after trade school can get up to normally $10,000. It takes about three to six months to find a job after college or trade school, but with trade school you can find a job that pays up to $88,000 right out of school.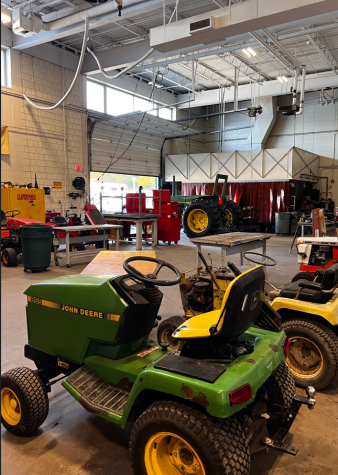 "I want to be an electrician, so it doesn't make sense for me to go to college," said Ryan Wicklund, NHS senior.  "Sure I can find a degree that does fit, but why would I do that when I can still work six days a week and still get the schooling required with night classes."
Four-year college isn't for everyone and sometimes doesn't even make sense to go, as Wicklund noted.
What if you don't know where you want to go? Is a gap year what you need? 
"A gap year can be very successful, but it should be spent making forward progress," said Kathy Green, NHS College and Career Resource Center counselor. "Planning, gaining experience and exposure is something that would be great to do along with gaining maturity and clarity."
So maybe you want a bachelor's degree in business, maybe you want to be an electrician who takes night classes, or maybe you just need more time. There are always options for you; sometimes it's just about figuring them out.