New Students' Guide to Nonnewaug High School
WOODBURY — We all know that high school can be stressful and exhausting, but how difficult is high school for new students? New students comprise nearly a third of  Nonnewaug's campus. Whether they have just graduated from eighth grade, are underclassmen or are transferring, new students will always be part of our campus fabric. But no one teaches you the ins and outs of high school–so what is truly important when you enter a new school?
"Most of the upperclassmen are pretty nice," said freshman Isabella Scala. "It's pretty easy to make friends. Football games and clubs are a good way to make friends." 
We are lucky to have a group of individuals here at Nonnewaug that can assist in answering the larger concerns that new students have.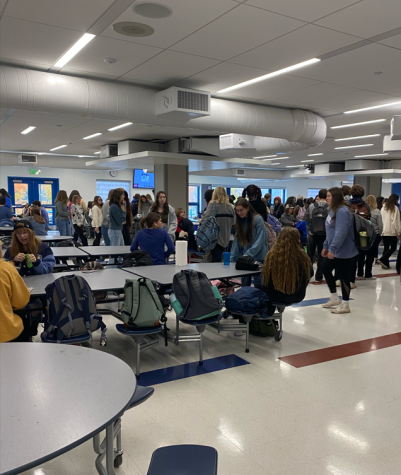 "Get involved in some sort of club or activity to make a connection outside of the classroom," said Kathy Green,  CCRC counselor at Nonnewaug. "When it comes to education or employment, she/Kathy is the number one person to turn to. 
"Being visible and letting students know they can visit any adult in the building or any official, including me as principal, is critical,"  said Pam Sordi, Nonnewaug Principal. "Being accessible to students is really important."
One good thing to note when you get to high school is that the Main Office is a good place to start if you're feeling lost or hopeless. A lot of these adults are here to assist and will be a valuable resource throughout your whole high school career. 
"With entering ninth graders, that's the most difficult adjustment," said Sharon Gomes,  Nonnewaug social worker. "I believe that [the]process is really clear cut, because we have a lot of aid with the Harbor Program and the anchors going into freshman advisory."
The Harbor Program is a program that helps new students flourish and help them navigate throughout high school.
There are numerous resources available to assist new students and students who transferred from other schools in understanding high school. Nonnewaug and their crew are excellent at making new students feel at home and providing them with the resources they need to succeed.