NHS Golf Opens with Hopeful Start to Season
WOODBURY — As autumn begins and sports are working their way to that halfway mark in the season. Football, soccer, cross country, are all things that highlight the fall sports season, but not many students are aware of the excitement of Nonnewaug golf. 
High school golf has started in the Berkshire League and the Nonnewaug Chiefs are eager and motivated to have a historic season. 
"The goal for the team every year is to compete in top tier of the league and make the state tournament," says Nonnewaug golf coach Ryan Campanario. "We have a lot of capable players this year, which is awesome for the team. It creates a positive competition for the team and pushes everyone to work and improve their skills."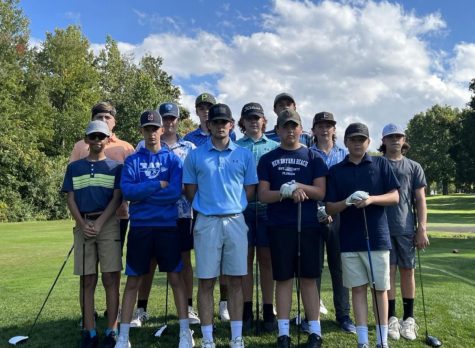 Hard work and determination will definitely highlight this year's season. The potential for this golf squad is limitless, especially with several returning players.
"The team looks good; it's a good group of guys," says Nonnewaug junior Mac Starziski. "All of them are great to play with."
They started off the season with an unfortunate loss to Litchfield but bounced unfazed in their second match beating Gilbert and Terryville. The Chiefs golf team hopes to continue this momentum as the season progresses.
"Golf is such a different sport from other sports," said Campanario. "It is not reactionary, per se, and that type of stress is hard to overcome and perform under. It's just as much a mental sport as it is having the physical skills to play well."