The Few, The Proud, The Fast: A Cross Country Recap
WOODBURY — Small numbers won't stop any of these runners. The 2022 Nonnewaug cross country teams wrapped up their seasons at Wickham Park in Manchester on Oct. 29 with the state championships.
Despite having one senior on the girls team and two seniors on the boys team, all runners worked hard to cover for the team's small numbers. 
On the girls team, juniors Jules Bellagamba and Sara Norton stepped up to become the captains this season.
"I loved being a junior captain," said Bellagamba. "I was able to show leadership and have fun with the team. I'm excited for another year to do so next year."
Norton was grateful for the incoming freshman class.
 "I'm so happy we had a few freshmen who joined this year," said Norton. "Without them, we would not have been able to have a full team and place fourth in the Berkshire League championships like we did this year."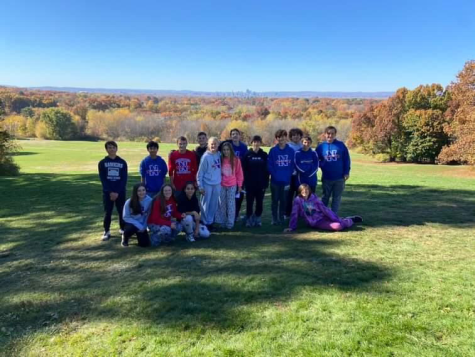 Head coach Arleigh Duff, who has been coaching for 31 years, sees a bright future for these young runners.
"They all improved on their times from the beginning of the season to the end, and they were all very hard workers," Duff said.  "Jules and Sara stepped up big-time to become junior captains and led the team by example with their hard work ethic, which pushed them to be BL All-Stars." 
The boys team also finished with a successful season, as returning senior and captain Jack Rubacha has confidence in the team and its future after his class graduates. 
"The new freshmen this year have been fast and dedicated in their first season. It's a good basis for a future league-winning team," said Rubacha. 
And fast they were. Jake Cenatiempo and Corbin Fretz, both freshmen, placed top-50 at the state championships. For the freshman class, they were ranked second and fourth, respectively, in Class SS. 
For both the girls and boys teams, it is looking like a bright future for both aspects of the cross country runners. As these athletes continue to get stronger throughout seasons, so will the potential to capture the Berkshire League crown.