Musical Mastermind Lungarini Turns Passion into a Lifestyle
WOODBURY — Stepping into the band room after school is a familiar face. Sorting piles of music after school with a smile, always doing what she can to contribute to the program, even after the others go home for the day, Emily Lungarini can't get enough.
 "She is a very talented musician who is very knowledgeable and is always willing to help any way she can," said Dr. Jason Bouchard, NHS music department director and music teacher.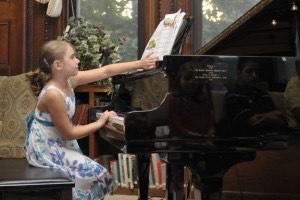 The music department and Tri-M Music Honors Society president has dedicated her life to music. 
"I've been around music my whole life," said Lungarini, a senior at Nonnewaug. "I started playing the piano at 6 years old." 
Lungarini has enriched herself in the world of music since first learning the piano and also plays the flute, piccolo, marimba, vibraphone, and a variety of other percussion instruments.
She is gifted with her musical ability and puts it to good use. 
"She acts as the leader of the group through her musicianship. [The group] is trying to play the same style and articulation she does as well as her tuning and rhythm," said Bouchard. 
Her musical talent has helped her thrive inside and outside of the classroom, leading her to many unique experiences. 
Lungarini has been a part of the Naugatuck High School marching band since 2018, playing the marimba, a relative of the xylophone. 
The band has won the state championship for the past two years. They have performed at MetLife Stadium in New Jersey and will be performing in the Washington, D.C. Fourth of July parade in the summer of 2023.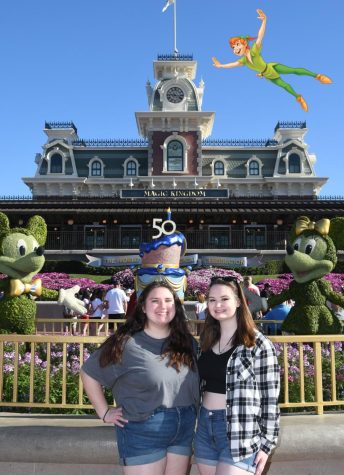 Lungarini will continue marching after high school after attending a few rehearsals and an open house with the CT Hurricanes, a competitive drum and bugle corps. She hopes to be playing the marimba or synthesizer with the group. 
Lungarini has met lifelong friends through her love for music.
"I met Emily in sixth grade when she moved [to Woodbury] from an after-school club called Creative Singing, and we've been friends ever since," said Michaela Pellino, NHS senior choir member and Lungarini's best friend. 
Lungarini and Pellino now do virtually everything together, from trips to Walt Disney World to even running the music department and Tri-M. Lungarini serves as president for both with Pellino serving as vice president for both. 
"I love being her vice president," said Pellino.
"Since we are best friends it is very easy to run the two groups together as we are good at communicating to each other what needs to be done and if we are having any troubles," added Pellino. 
The dynamic duo has made multiple trips to Disney World and bonded over their love for the brand. 
"We virtually got to be together virtually 24/7 and just enjoy time with each other and our time at the parks," said Pellino. 
"Disney makes me happy; I have lots of good memories with it. I was raised with Disney movies and love their music," said Lungarini. 
Her happy Disney memories mixed with a love for music helped her find a college plan. 
Lungarini will be attending Western Connecticut State University to study music education. She completed an audition by playing Clair De Lune by Claude Debussy, Johann Sebastian Bach's 4th Invention in D Minor, and Ludwig Van Beethoven's Sonata Opus 14 No. 1 on the piano.
"I want to become a music director for some type of professional theatre or teach band," said Lungarini.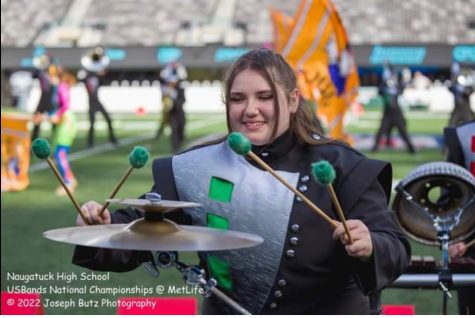 "I think it is a great idea and a great career for her," said Bouchard. "She will continue to show off her strengths and people skills and have a lifetime of music by helping others pursue their futures in music." 
Lungarini has already begun her teaching career by assisting with the orchestra. Not only does she help organize music, in addition, she also conducts rehearsals, organizes members of the group, and assists students with learning their music and instruments. 
"She does a great job behind the scenes helping the everyday running of the group," added Bouchard, noting it a great skill to already have to go into a career. "I'm extremely proud of her."
"I'm very happy Emily is pursuing music. She was the one who pushed me to also want to pursue [music] as a career," said Pellino. "She is so talented and the world needs to see what she is capable of."