7 Nonnewaug Seniors Officially Join the NCAA Level
WOODBURY — The Berkshire League, an athletic conference that is continuing to shrink, is one of the smallest leagues in Connecticut. The league's diminutive size doesn't stop individual athletes from succeeding in their sports. 
The BL has produced multiple athletes that have gone on to play at the collegiate and professional levels. Some of the most recent commits include Housatonic soccer star Sydney Segalla (Boston College '26), and Thomaston basketball player Sydnee Eggleton (Seton Hall '27). These two girls are just some of the many athletes to succeed in their years after high school.
While these players have landed themselves in the best pool of athletes in the upper levels, Nonnewaug High School has seven seniors who have already signed to play at the NCAA level. 
The Chief Advocate asked the athletes about their experience in the recruiting process.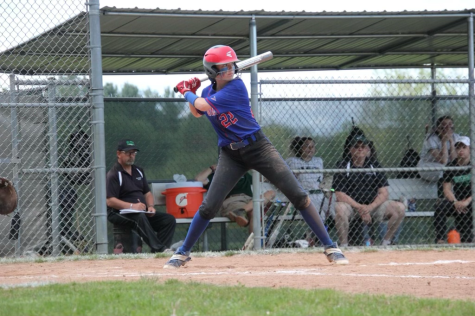 Allysa Calabrese, Post University softball
Calabrese knew that she wanted to go to Post University. A Division II school, she lives eight minutes away from campus and loved the idea of a short commute and playing the sport she's been playing since she was little. She got in contact with the Post coach, and the Eagles asked her to watch a practice to see how she likes the team chemistry. The coaching staff went to multiple games to watch Calabrese, a pitcher and infielder, play before stating that they wanted to recruit her as an athlete.
Madelynn Orosz, SUNY Cobleskill softball
As a Division III athlete, the recruiting process took time for Orosz. From emailing coaches and not hearing back from them to others coaches showing up to games, it was a long and confusing process. After some thought, Orosz decided SUNY Cobleskill, located in upstate New York, would be her best fit. Orosz wanted to pursue her agriscience education in animal science as well as play softball. Many colleges that offer an animal science major are Division I. When she discovered SUNY Cobleskill and their animal science major, she reached out to the coach. After many emails and phone calls, the coach drove five hours to see Orosz play. After seeing her pitch, the coach talked to her about a roster spot for SUNY Cobleskill. After a visit to the campus, Orosz committed to the school.
Sarah Cipriani, Saint Anselm softball
The Division II commit's recruiting process took years. From the time she was in sixth grade, Cipriani emailed a list of 60-plus schools to gain their attention. Before every tournament, she would email the schools letting them know about her upcoming games. She switched her travel teams multiple times to get on one of the highest nationally recognized teams so she could get better looks from college coaches. Saint Anselm College, located in New Hampshire, had its eye on Cipriani for several years and was one of the first offers she received. The program wasn't initially in the top five schools of choice for Cipriani, but once she visited the campus and watched them play, she realized the beauty of the school, culture, athletics, and academics. Cipriani said she knows she will be successful for the next four years as an infielder on the Hawks' softball team.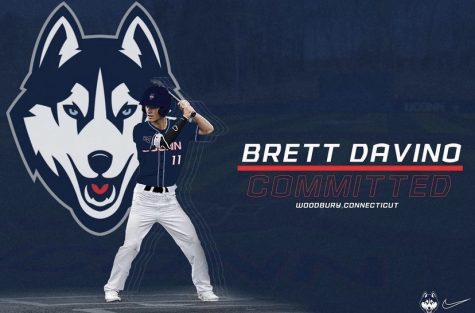 Brett Davino, UConn baseball
A Division I athlete, Davino is headed to the Big East with UConn. The recruitment process for him started during his sophomore year of high school, and that is when he started to get on the phone with several college coaches. During the summer after sophomore year, he started to visit colleges that had shown interest in him at shortstop. The process built a lot of pressure on him because he was being watched by coaches during practices and games in the summer. After spending hours on the phone with several different coaches from all over the country, Davino said he "interviewed them as much as they interviewed me" before he committed to the Huskies.
Zoe Inglis, Merrimack lacrosse
As a Division I athlete, the recruitment process for Inglis was a stressful one. She remembers waiting until 12 a.m. on Sept. 1, 2021, which is the first day that Division I schools can reach out to junior athletes, and getting nothing. She kept up her emails before her lacrosse recruiting coordinator recommended Merrimack College, a Massachusetts school which wasn't even on her list of top colleges until March 2022. Inglis said she believes that the process of being recruited requires both skill and determination, but also a little bit of luck. She said she is lucky to have the Warriors love her as much as she loved them.
Ethan Moshier, Johnson and Wales lacrosse
As a Division III athlete, Moshier described his recruitment process as long and he felt like nothing would stick. He dealt with a lot of turnover from coaches leaving their jobs for better-paid positions. After getting a few offers from different schools, nothing felt like the perfect fit until finding out about Johnson and Wales University in Rhode Island. It also provided his intended major of finance, which drew him to the school. JWU had just hired a new coach for the men's lacrosse team, so Moshier reached out. After emailing the coach, they met together on campus about a month later, then once again two weeks later, when he made the final decision to commit to JWU.
Ben Stewart, Eastern Connecticut State baseball
Stewart, the most recent Nonnewaug commit, signed to play baseball at Eastern Connecticut State University, the reigning Division III national champions. After multiple showcases and camps, the outfielder signed to play for the Warriors after he received his offer on Oct. 25, 2022. He said he visited the campus and loved both the campus and the ability to go into his intended major of psychology. Stewart also plays basketball for the Chiefs.