Noreen Chung Captures Chiefs' Sports Memories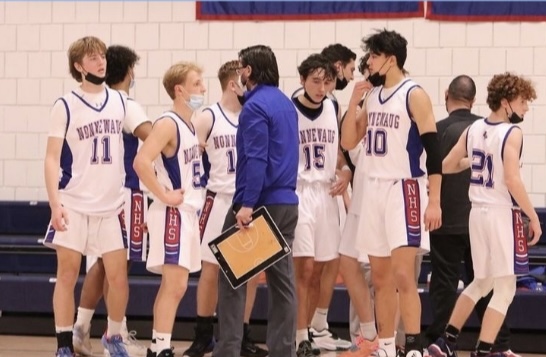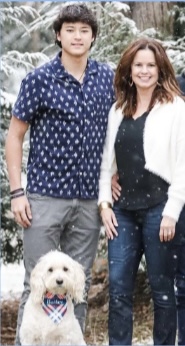 WOODBURY — Each season, Noreen Chung balances her work life by taking pictures for Nonnewaug's sports teams. She has captured some truly special moments that wouldn't have been remembered if it wasn't for her.
"If you ask my kids they will tell you [that] after a game, I go home and put my photos on my computer, and I love editing them and sending them out to the different pages I run for Nonnewaug," said Chung. "I can have up to 400 photos at times and I never get overwhelmed looking at and editing the photos. I love it."
Noreen started taking pictures of her two oldest children, Dylan and Skylar, at a young age, who both play sports at Nonnewaug. 
"I started taking more photos when Dylan started playing baseball but got more serious about it when he was in second grade," Noreen said.
But where did Noreen get her photographic talent from?
"I work for Ferring Pharmaceuticals in fertility sales," Noreen said. "My manager at Ferring is Jeff Wilson. Jeff and I have worked together for years. He's also a professional photographer on the side. Jeff came to one of the games when Dylan was in second grade; I saw that photo and was immediately hooked. I wanted to learn to take photos like Jeff, and he continues to teach me more."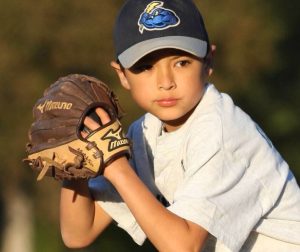 In addition to helping people recall all the wonderful memories over the years, Noreen's photography has also enabled numerous sports journalists at the Nonnewaug Chief Advocate to finish their pieces with top-notch images from their games.
"If you click on most Chief Advocate sports articles, you will probably see Noreen Chung's name in the caption," said Kyle Brennan, one of Nonnewaug's journalism teachers. Our website would not be the same without her contributions. Hopefully, the Chief Advocate progresses one day to be able to have staff photographers who have one iota of her photographic talent."
Dylan is a senior three-sport athlete who plays soccer, basketball, and baseball. His mom documents each game, as well as those of his junior sister, Skylar, and freshman brother, Derek.
"It's so important for me to have these photos because it's something that I can go to and remember things that happened in games that I would otherwise forget," Dylan said. "It's good to know that something special in a game will be captured."